Moderator
R.O.C. (Radio Operator's Certificate)
Our family spent the week at the cottage on Callendar Bay with our friends the Smith family from Texas. Walleye fishing was good as always and my son & I boated over 80 'eyes in 5 outings. There are lots of small walleye in the lake which is a good sign for the future as well as a few over the slot size too.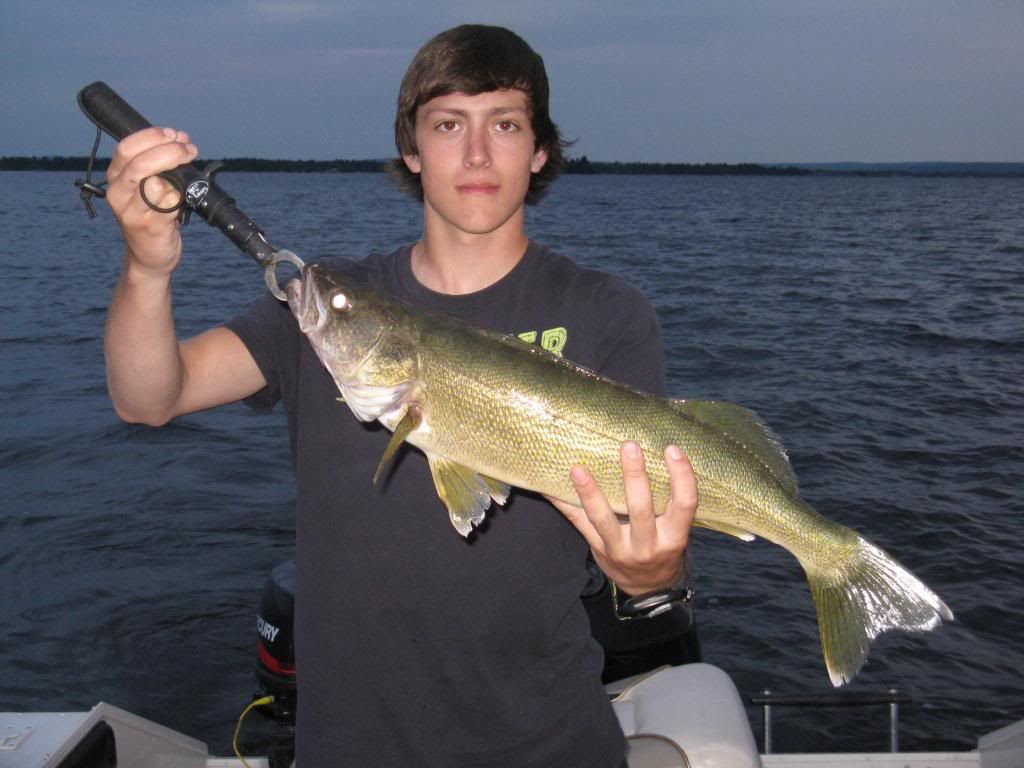 We kept enough for a couple of fish fries and set the rest free. There were also a few "blue walleye" in the mix again.
We were also lucky to spend a couple of days with Dan Colomby from Nipissing Muskies who is a very interesting guy and awesome charter operator. Texas Collin managed a 43 incher the first morning which was a real thrill. If you are ever looking for a professional musky charter on Nipissing or any nearby lakes, you will not find a better guide than Dan:
http://nipissingmuskies.com/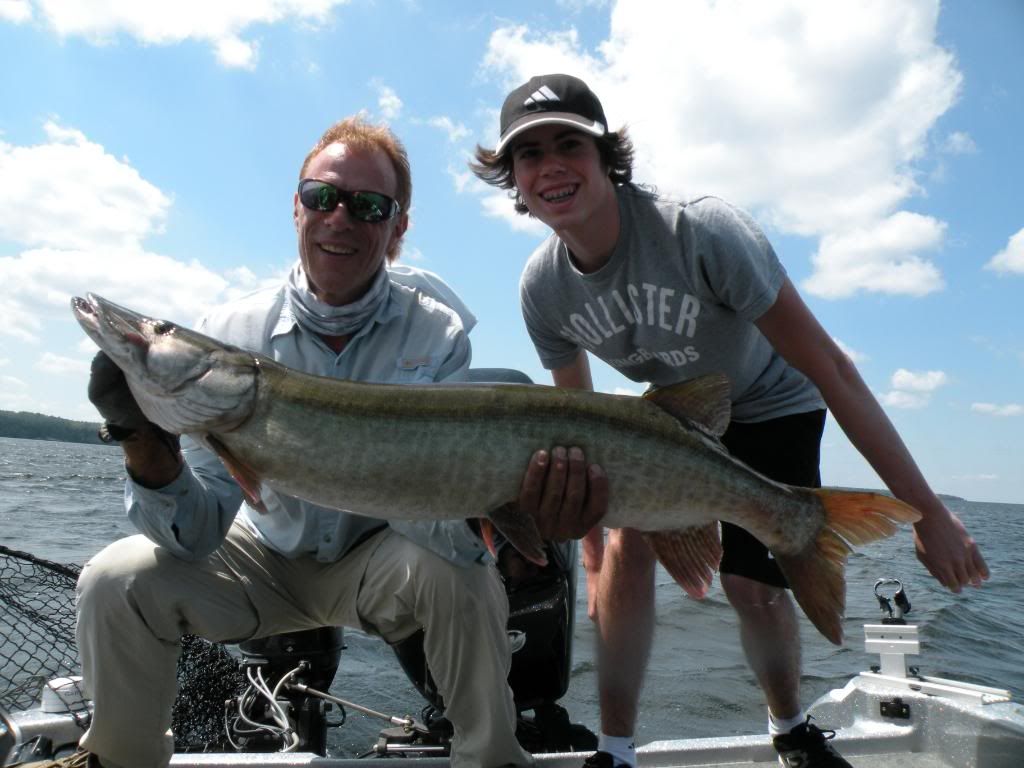 As usual, we always seem to run across someone doing something stupid and here is a photo of this year's candidate. He was fishing all morning with 3 rods in front of a bunch of boats and really didn't seem to care if anyone noticed or not.