What a nice day on the lake today...even a bit windy but almost no slush and definitely no snow left...lot of water draining into the holes though....should make for a nice drive next week when it all freezes.
Started about 8:30...and got a quick laker and missed a whitie....then Rick got his whitie....and we kept marking them but they were not very aggressive...so Rick took the executive decision to move at 10am.....and it was the right decision too....
Found the hungry ones....and finish the double limit quickly and have released many more to swim and get bigger until next time
The tech info from the day: 88 fow, 90% of the fish caught on Meegs....few were caught on Williams...
Here is the shot of the day courtesy of Rick's camera...
Finally my fish to look as clean and washed as Ricks ha ha ha 8D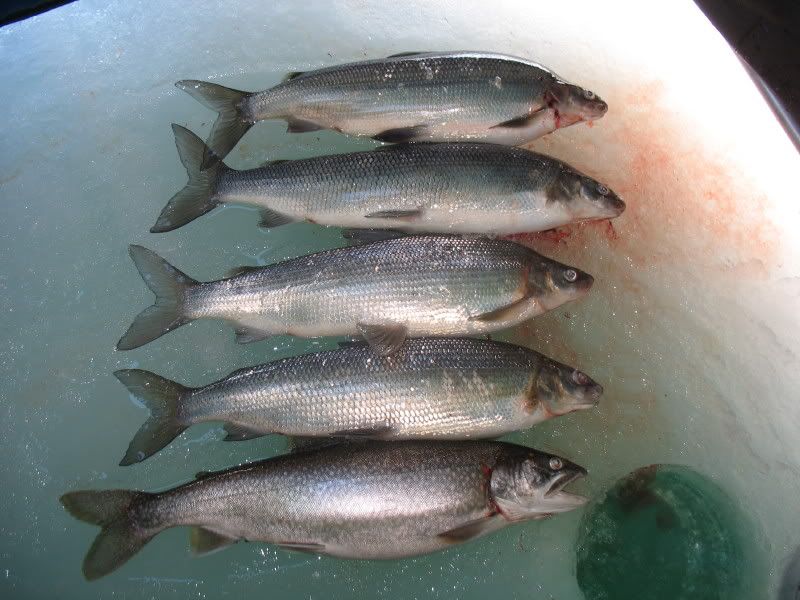 Cheers,
Ice Fisherman