It was a beautiful day out on the water again today
with good family company Daughter, her boyfriend and my Dad
We headed out at 7:00 am straight south to 55 FOW put the riggers down first one 100 ft out and 40ft deep the other 60 ft out and 30 ft deep
surprized to see the water temp was 74 degrees on the surface
7 colour lead out plus 50ft of mono
anything you could think of for colour and different depths all day long but most of our hits all had pink on them
best was a 9.5 rainbow of the rigger using watermellon 100ft out at 40 down in about 64 FOW.
a few pics of the day
starting out of the channel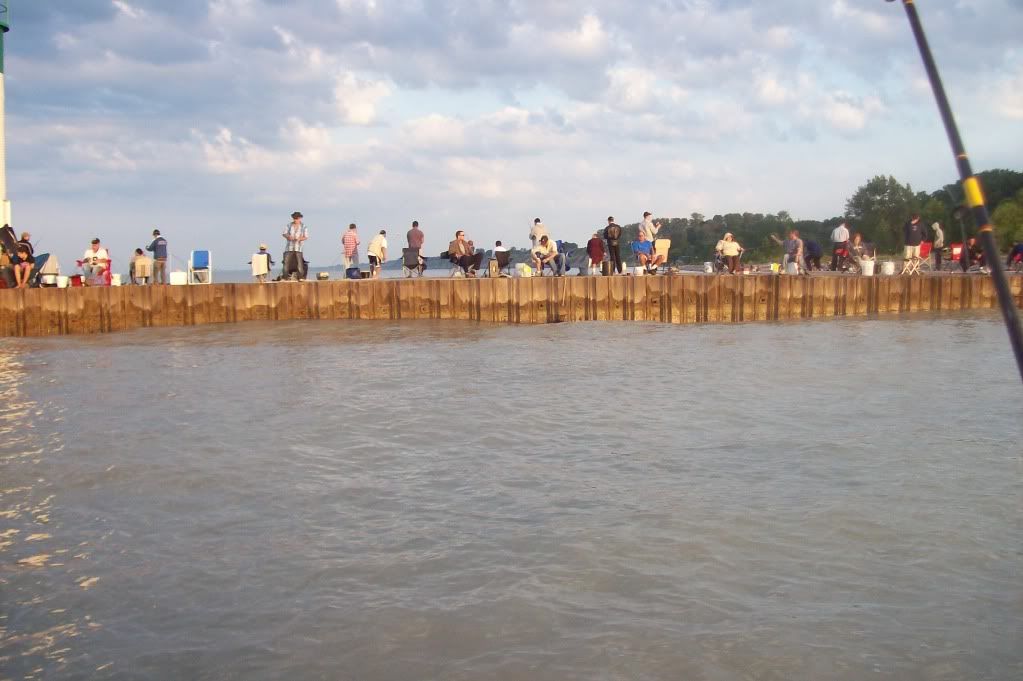 pops at the wheel with my youngest to pester him LOL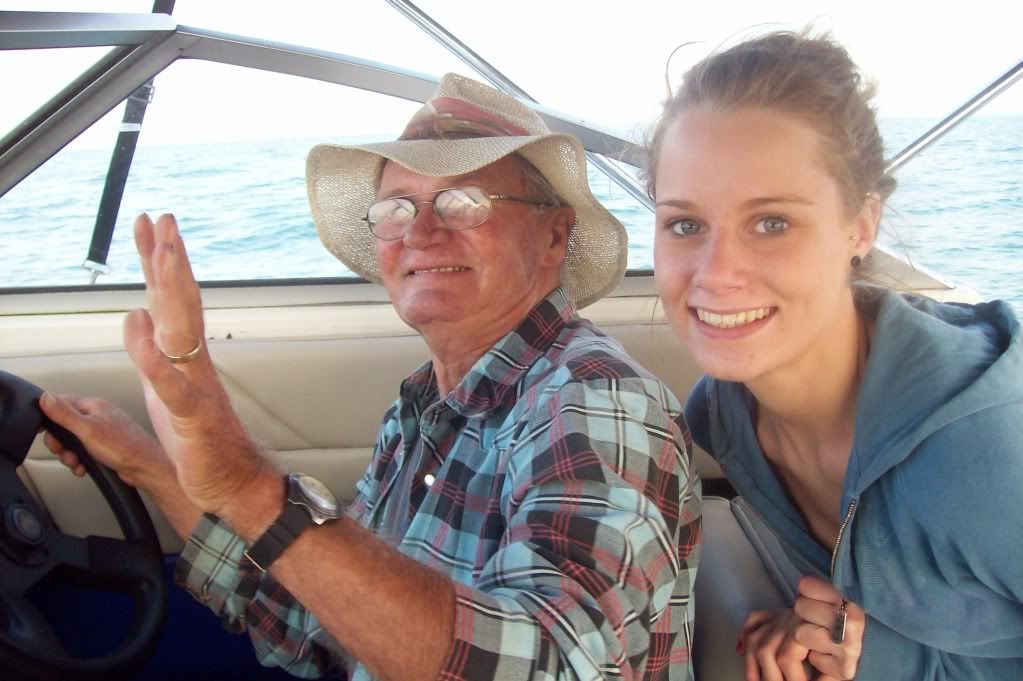 a good shot of the morning sky
do you see it? me either LOL I was waiting to take the shot of the bow coming out of the water but it only surfaced once and was gone to fight another day
the only one we boated today and yes I brought this one in thank you very much Kirk!
sorry a little blurry but it is 9.5 lbs and what a fight, the fish was out of the water before the the snap released wildest thing i ever saw!
so we boated one bow lost 2 bows and 1 walleye and boated 5 sheeps but a great day to be out
I have a little video I will post later once I get it on the computer