Well it's been a while since I've used your collective wisdom so here is a good one.
Had to remove my live well pump yesterday and found out one of the two spacers is cracked.
See pictures attached. The angle spacers are there to provide extra transom support while the angle compensate the transom angle and allow the pump to be mounted horizontally.
Need ideas of how to solve the problem.
I can think of the following:
1) Try to glue somehow the cracked spacer with some sort of plastic melting glue and use it
2) Try to buy the same exact spacer....went to Attwood's web site. They don't make those exact pumps anymore but found an old installation instruction and they don't show those spacers there. So it might be something custom made/used either by Atwood or by Lund when installing my pump.
3) Try to make myself new spacers using Starboard material, glue two sheets together to get the right thickness (1 1/16") then drill 1" whole, and whole saw the 2" outside diameter, at the end cut diagonally to split the cylinder into two angled spacers....again see pictures....when you put the two spacers together you can see they were made by splitting diagonally one cylinder.
4) Try to find a 2" hard plastic rod I can use to cut, drill and cut diagonally to make two spacers....
Would appreciate your ideas and input on above as well as new ones and places where I can buy material ASAP as I'd like to put the boat back in the waters quickly since those Kings on Lake O. are waiting for me ;-)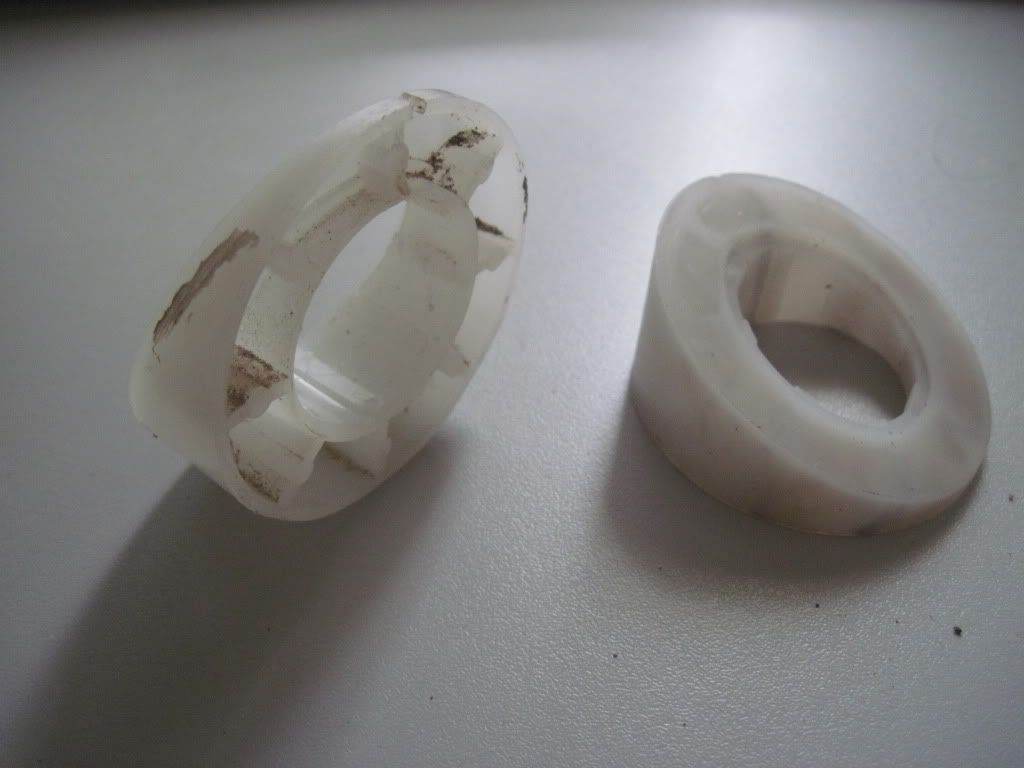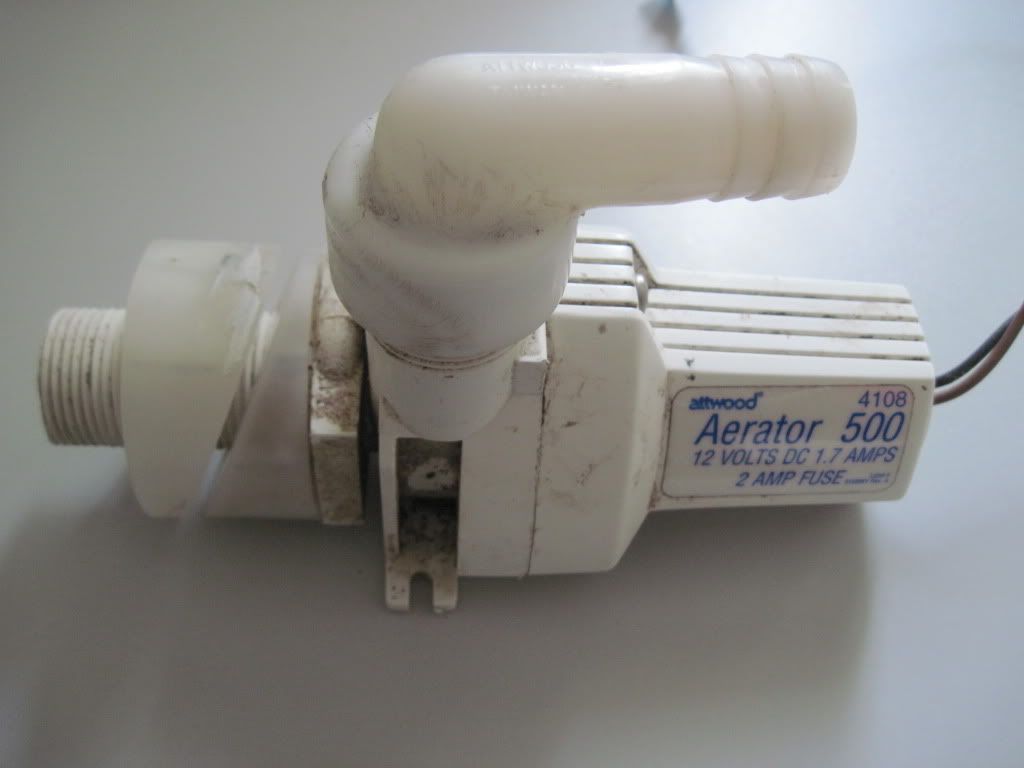 Attwood's Installation instructions:
http://www.fujiyachts.net/manuals/Attwood%20Aerator%20Pump%20500.pdf
Thanks for your input.
Cheers,
Ice Fisherman