Administrator
Staff member
Got an anxious-sounding PM from
@Three Bouys
about a possible trip with
@Chasneyes
to the "D"-etroit River planned for today. Got down on my hands and knees at home and received permission to go
. Met up with the boys at 6:00 a.m. for a run to LaSalle. Now November 12th seems either really late or really early for jiggin the "D", but I missed a shot down there this spring, and I had a new St. Croix jigg'in stick I was anxious to try out, so I was pumped to go regardless of the date.
Hit the river around 9 at
Gil Maure Park @ LaSalle
and we were soon fishing nearby. Wind and temperature were both better than expected but the water was muddy and the fishing was slow.
@Chasneyes
did land a Gizzard Shad early on. He later showed us how to jig up a nice "D" walleye. We had a few hits and I hooked one that felt good, but, whatever it was, it shook off after a brief fight. That was it. Quit at noon and heard reports that fishing was slow on LSC too. Really nice day and was very happy get out with
@Three Bouys
with us both as guests of
@Chasneyes
aboard his decked out Ranger.
Gizzard Shad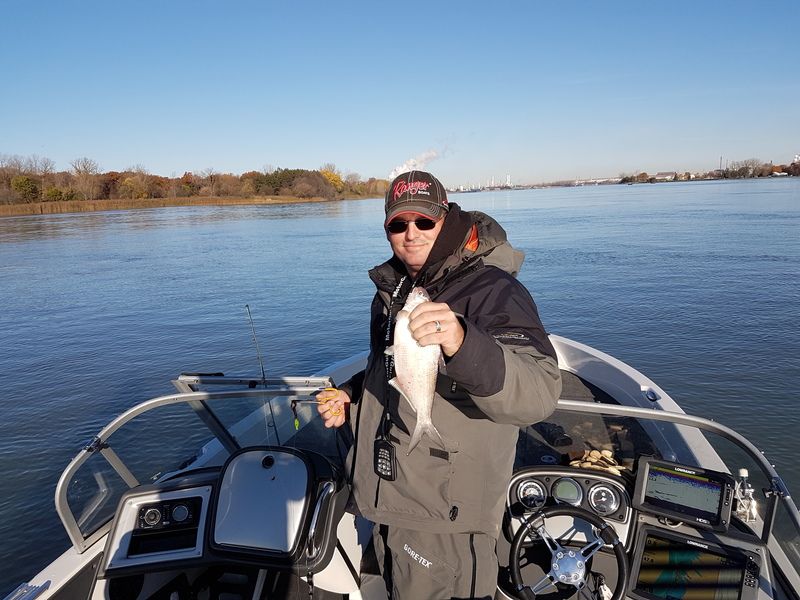 Nice "D" 'eye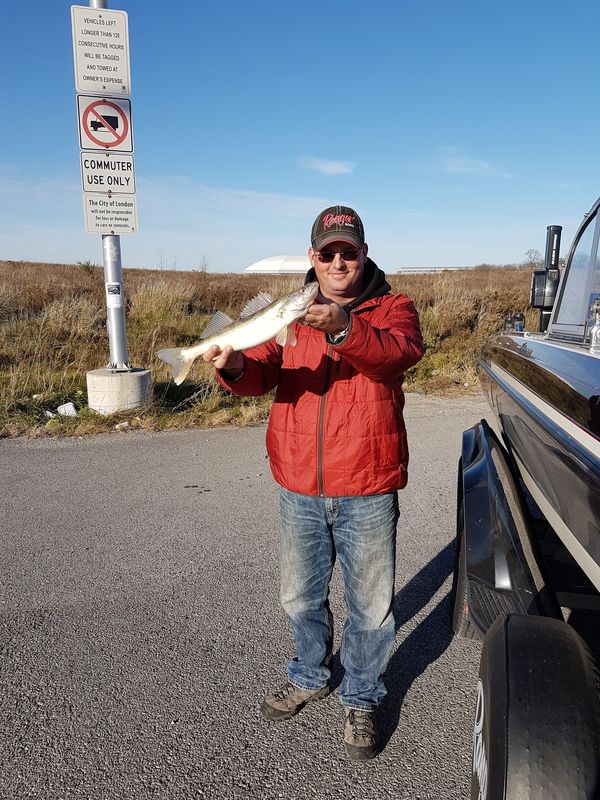 My 91 year-old in-laws will soon be enjoying a nice fresh meal of walleye. And now I can't wait for winter to be over so I can get back down to the "D"

. Thanks for a great late-season day on the water!
Last edited: