Had the boat in the water by 5:15, and headed east again...
was choppy out there today, but managed to snag the bottom and set up for some perch. It was slow but steady in the morning, as other boats came and left our area. With 35 nice jumbos in the box we got greedy and decided to take a chance and headed over to the pack that was forming south of the silver barn. We never could get properly anchored again, and for the next 1.5 hours basically caught nothing but gobies. Should have stayed put I guess!!
Finished out the day with the 35 jumbos. All caught on pickeral rigs in 39 fow just west of the silver barn.
Still a nice bag of fillets for the freezer!
Does anyone know where I can get a roll of anchor line at a fair price? I think thats my problem.... not enough line out.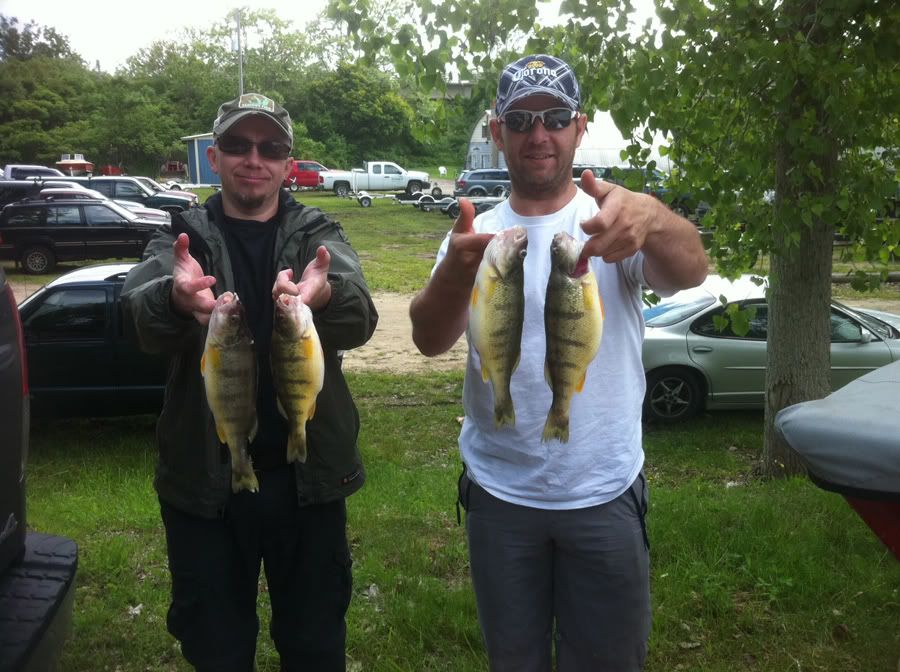 " Remember , Trophies are measured by the time and energy expended to get them , not the size or quantity of the quarry " R.J.