Headed out of burwell at 630am despite everyone returning that had just left. there were 4/5 ft rollers but it was calm so stayed with the plan. set up in 61 fow and trolled east. trolled the same line twice and finished with 9 eyes and 2 bows. all fish were still up higher. dipsey on a 3,2,1 respectively 75ft, 60ft and 45 ft back. and 4 and 5 color leadcore. the first 2 hours Knock outs Antifreeze spot and walleye demon were the ticket bringing in 7 fish and at around 10 it slowed to switched up and jerry lee produced well.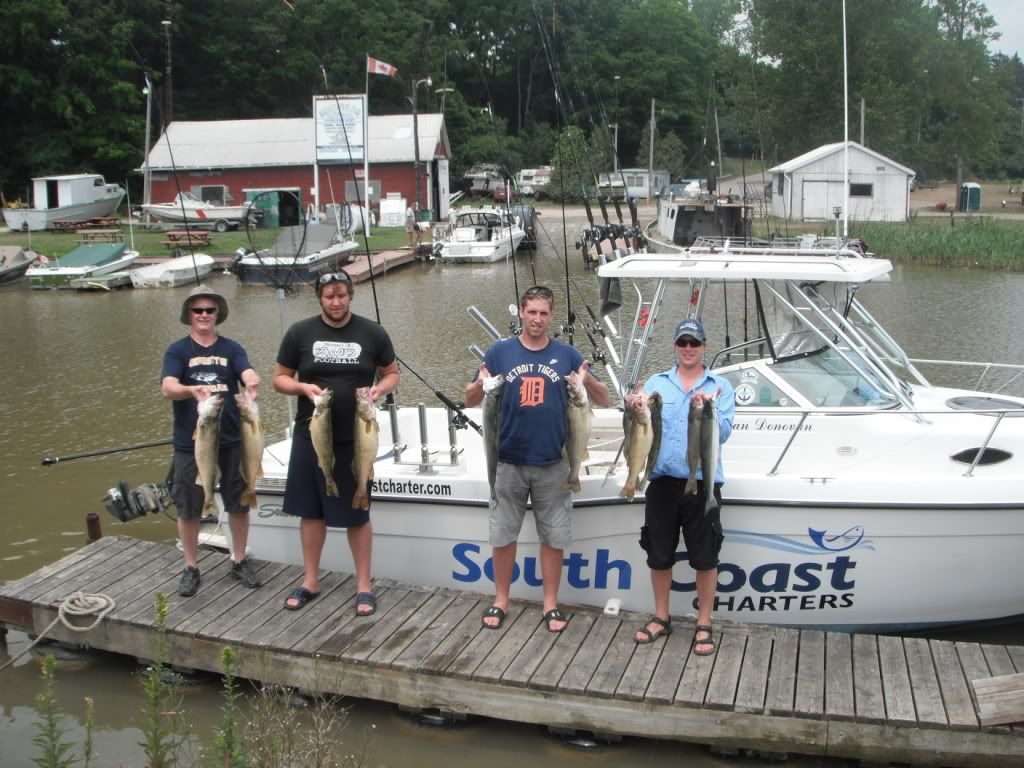 Lures of the day, left two in the morninig and right two at 10 or 11 am.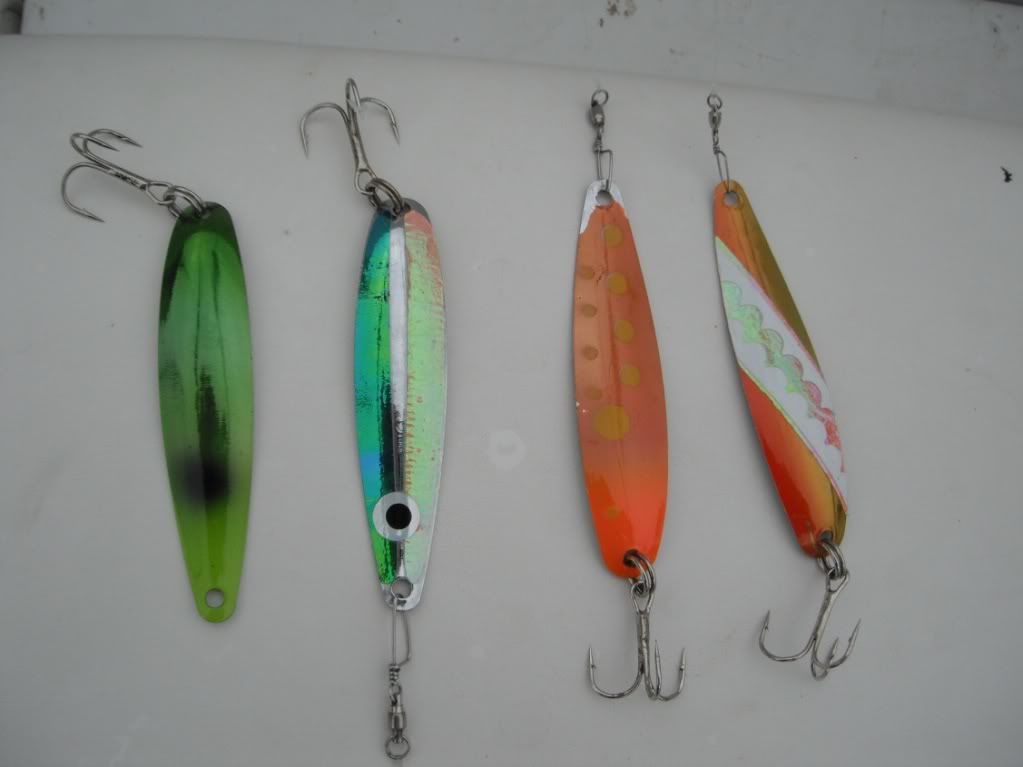 Have to add we caught a lot of sheephed in the mix and still lost a few fish. Couple bows going wild behind the boat. we had one just about jump in which make my net job easier, but got away after he landed on the trolling motor.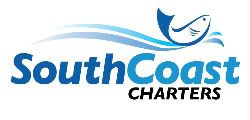 www.southcoastcharter.com
southcoastcharter@gmail.com
519.732.4579