HEADS UP DUE TO A SCHEDULING CONFLICT THIS WILL BE HELD ON WEDNESDAY AUGUST 10TH.
This seminar will be held at Rotten Ronnie's Bait and Tackle. Jimmy Carroll will be speaking on Dripsys, Tipzys, and Tadpole weights. He will also cover what techniques seem to be working best on the water this season.
Hope to see you Wednesday August the 10th at 6:30pm.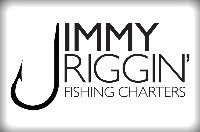 Jimmy Carroll
Jimmy Riggin' Fishing Charters
www.jimmyriggin.com
info@jimmyriggin.com