Ok fishing wasn't as good as it usually is up north. Stupid weather kept fluctuating so much that most fish were shut down.
First pike trip with 3 of us 2 pike were caught (I was skunked that day)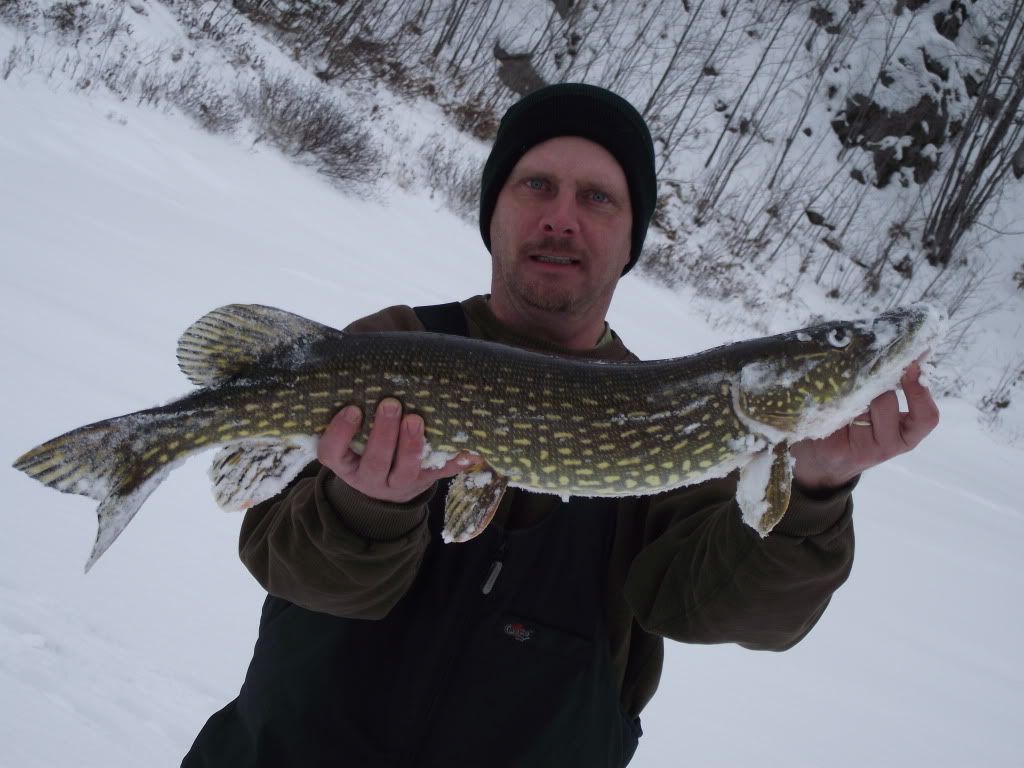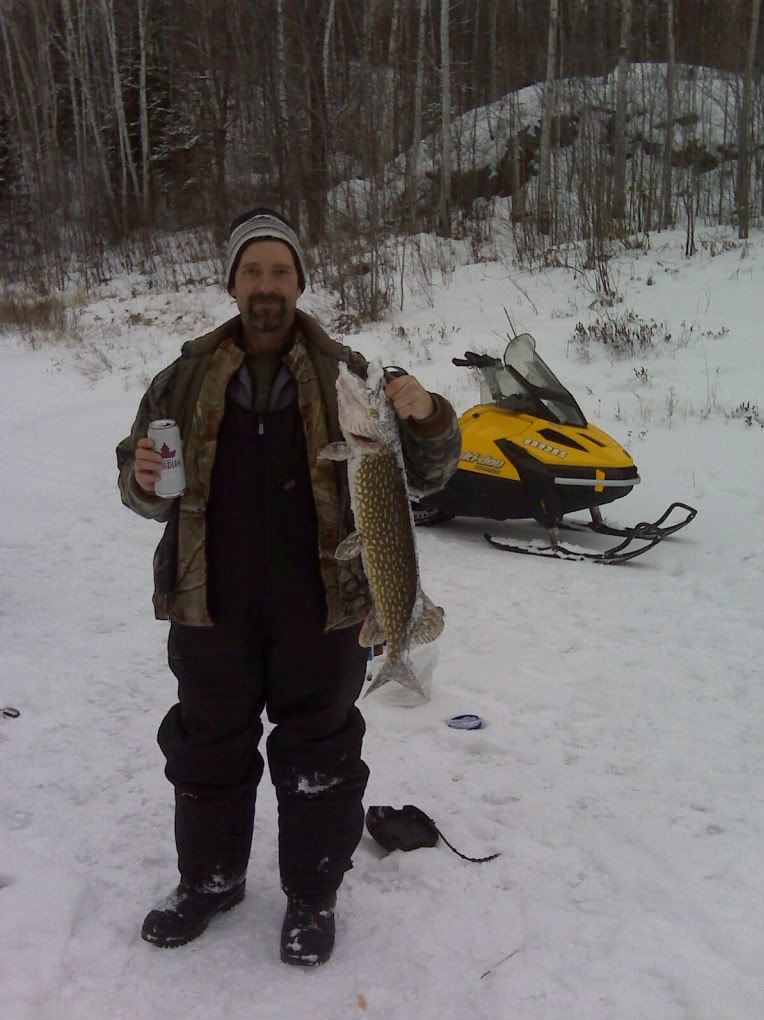 Went back to same small lake the next day...and I got zip again....was starting to wonder....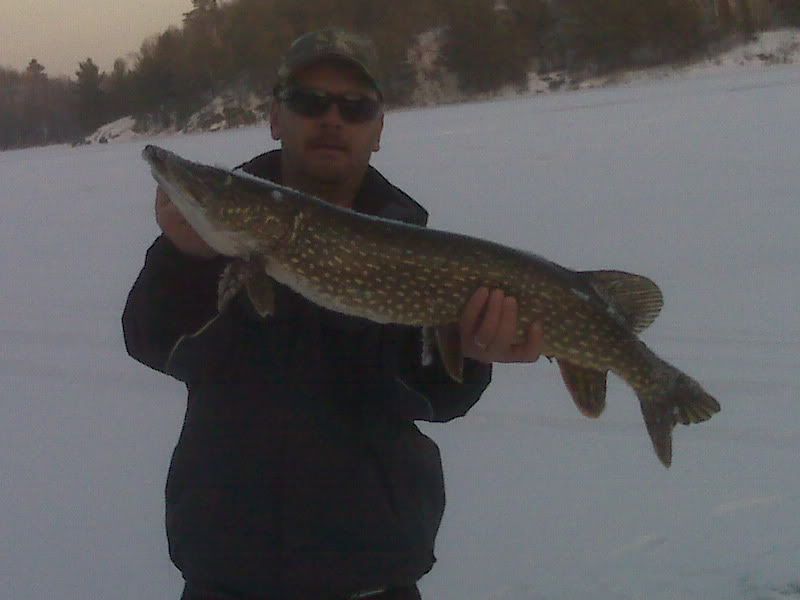 pic of a couple redneck norther boys...lol
Figured it was the compnay jinxing me so I went solo....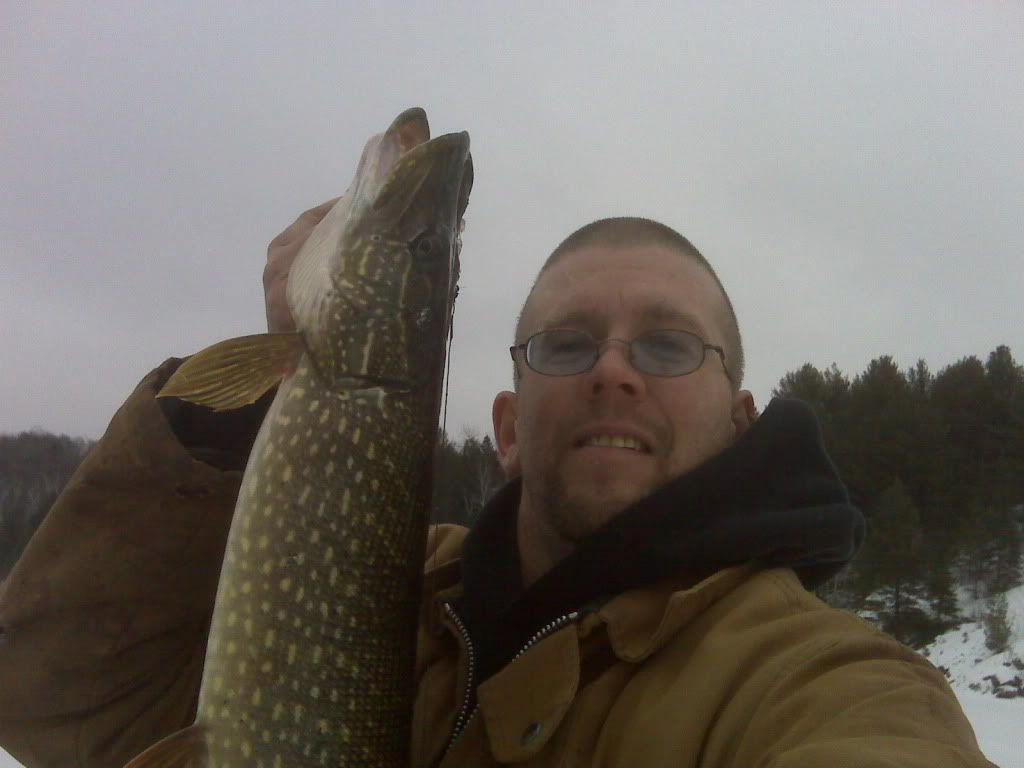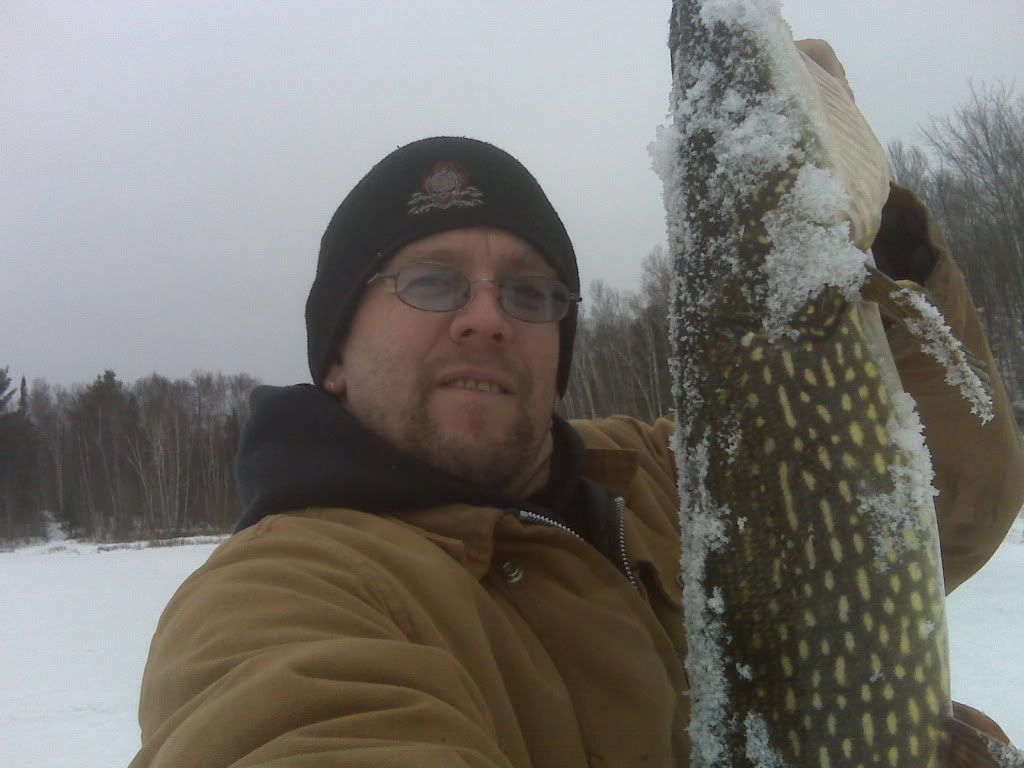 2 days later (but before laker opener) a buddy and I head to a lake north of town....one fish caught...my PB laker through the ice but OOS..fast pic snapped and it went back down the hole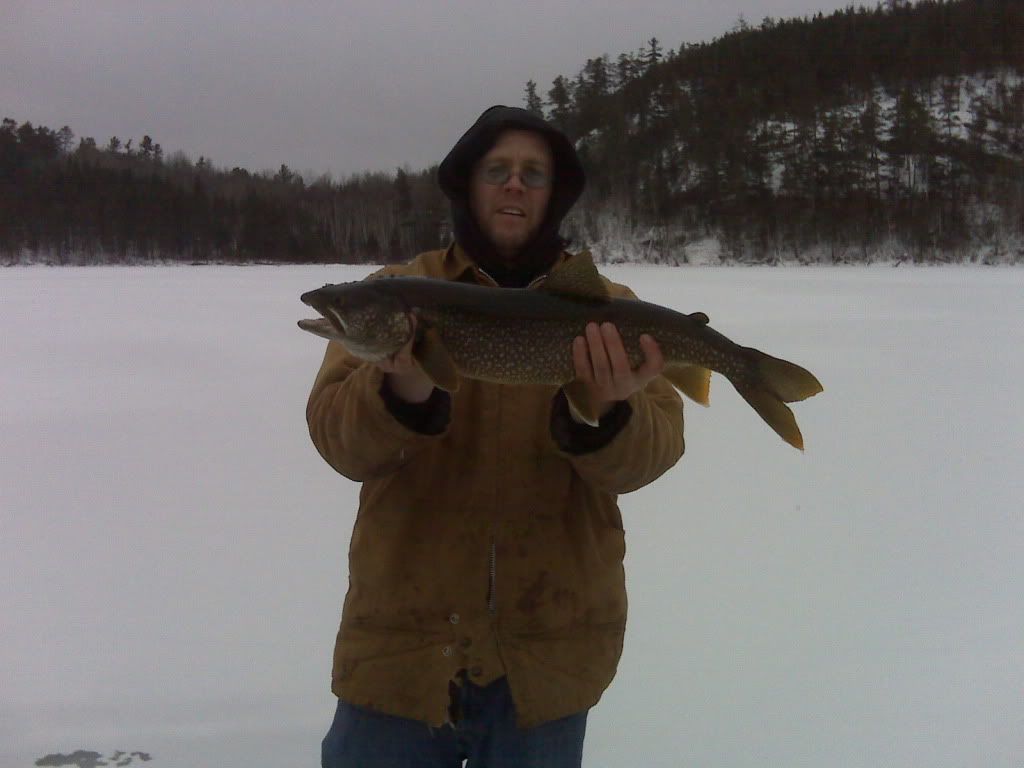 My hands were already wet when I picked it up and I held it by the tail in the hole until it swam away on its own...recovered really fast and took off like a bullet!!
Finally a few pics of a laker and a delicious ling caught right on Elliot Lake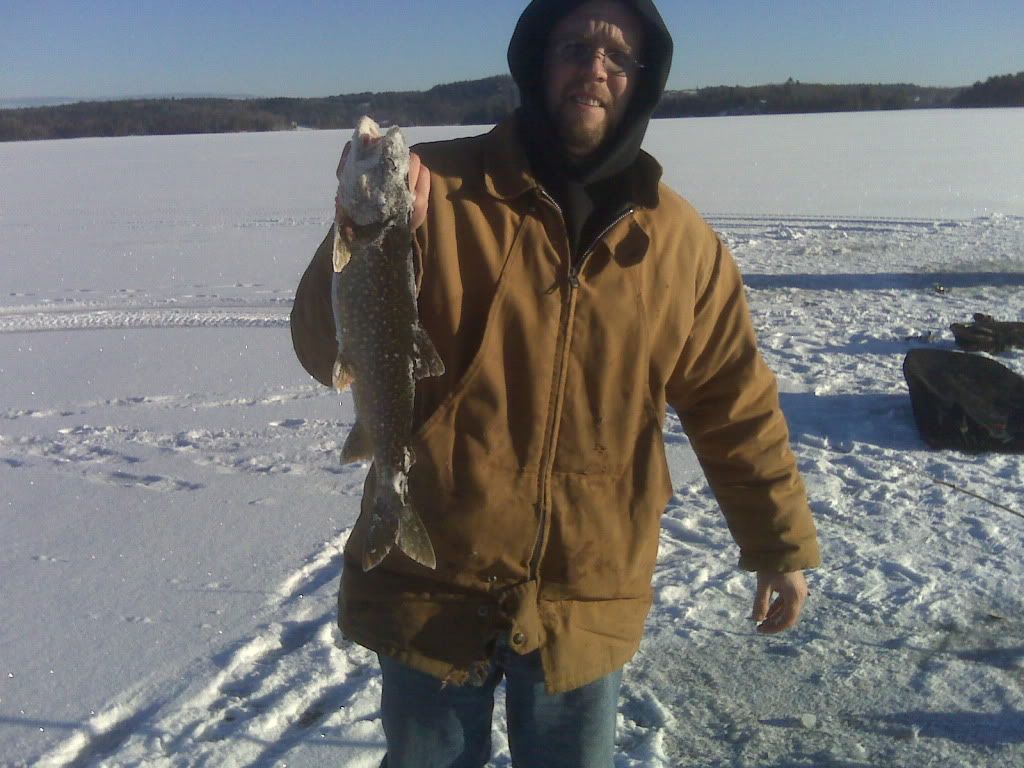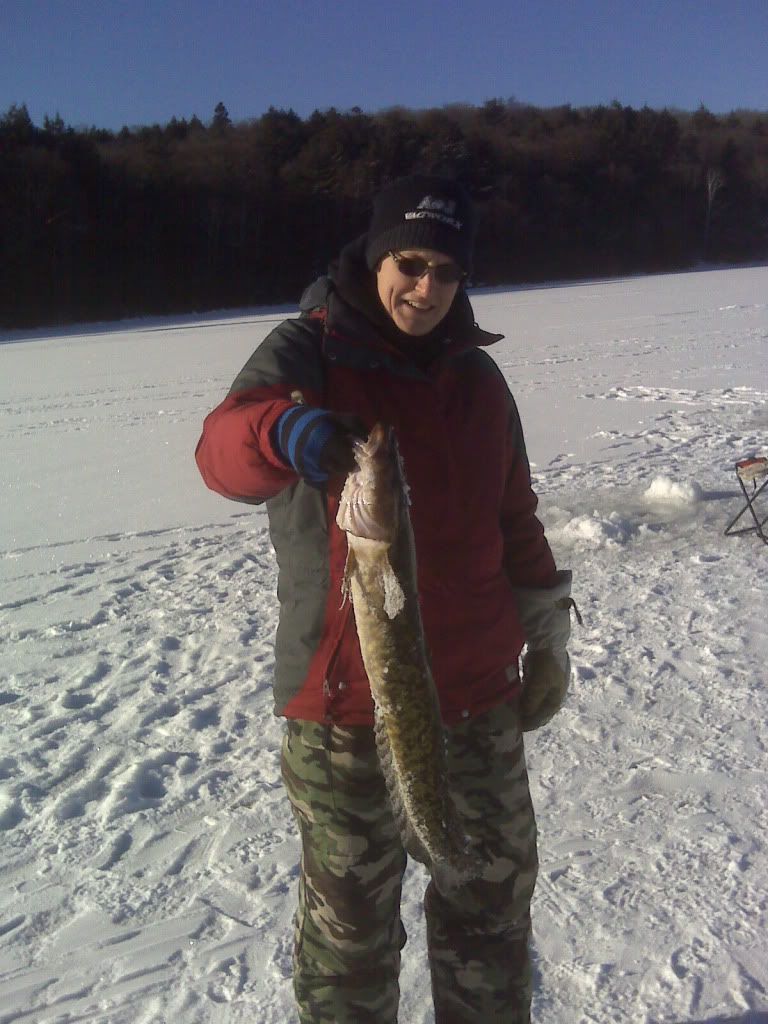 Cow and twin calfs were spotted near Field running and stopped for a sec so pic is blurry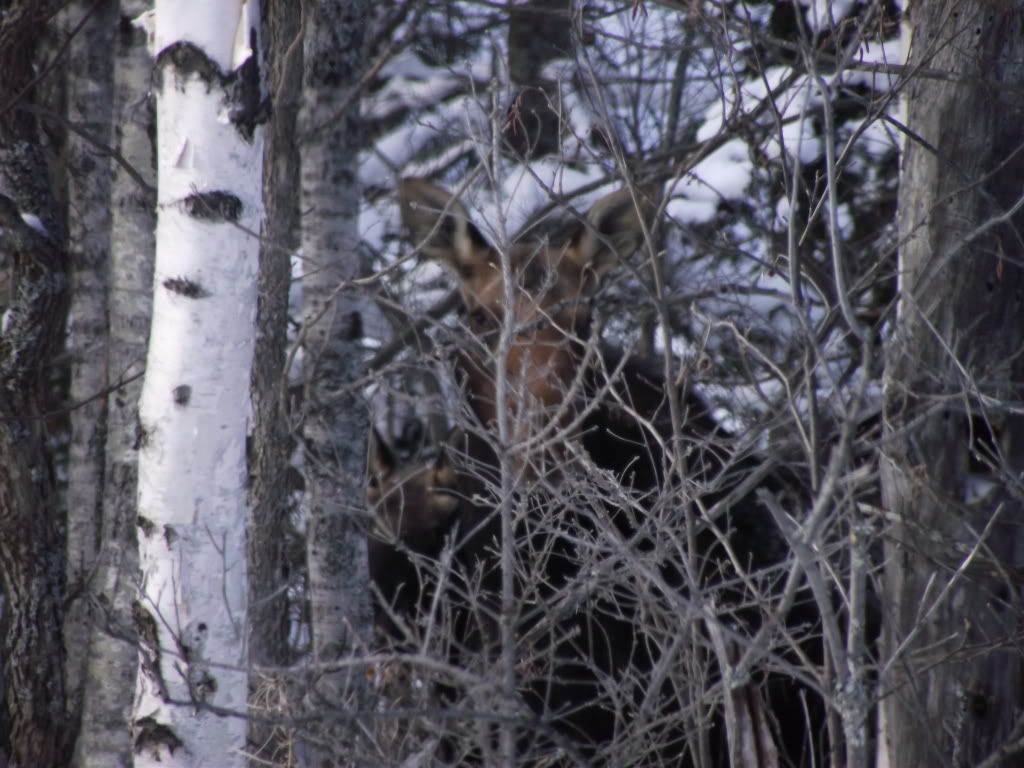 Our tax dolars hard at work!!!!