Well today Tom & myself spent the day on the water off Port Bruce.
Slow start for us with nothing but a couple sheephead & a couple knockoffs until almost 1 PM.
10 to 1 I got this 28" walleye.
This was quickly followed by Tom's walleye.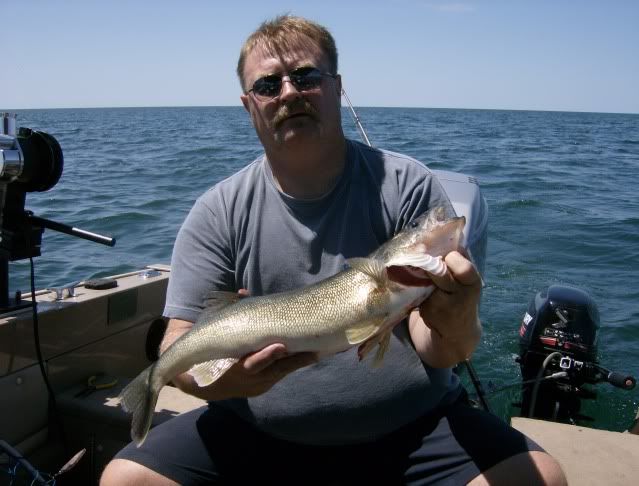 Rounded out the day with a total of 3 each. Look close one is hiding behind Tom's right arm.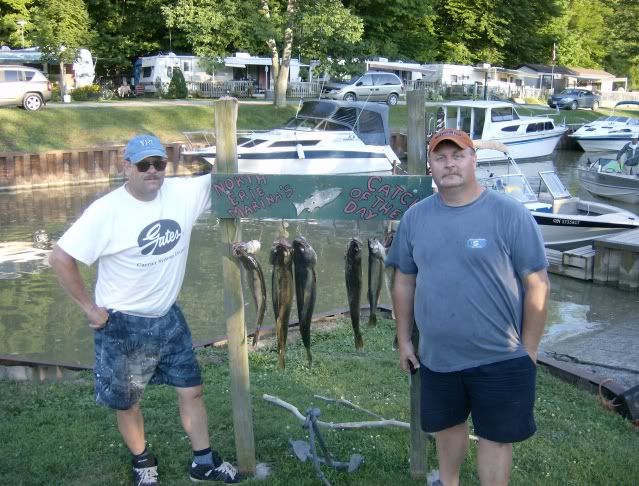 Mixed veggies & green monkey puke were the tickets for us. 2 off riggers & 4 off dipseys.