Fishing was great this weekend. I usually however don't fish body baits or nearly so shallow....but what the fish wants is what he gets. So Friday we ended up with 20 for 29 (walleye). Saturday 18 for 27 (walleye).
This Tuesday at 6:30pm there is a FREE trolling Seminar at Rotten Ronnie's Bait and Tackle. I will be going over mostly body baits, speeds, depths, colors, and locations, as well as how different types of line affect the depths and actions of body baits. This is the time to come get info, and ask questions.
As you all know I will be very busy from now until the end of the season, so I hope to see you on Tuesday night.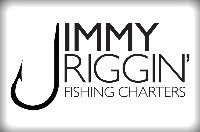 Jimmy Carroll
Jimmy Riggin' Fishing Charters
www.jimmyriggin.com
info@jimmyriggin.com