After perch fishing with Stomp on Saturday, I was wondering if fishing for bows out of Port Bruce could possibly compete.
We got out to 51 feet and had the rods set at 7:59. The first bow hit at 8:09. By 8:20, I complained of boredom and the next fish hit at 8:21. I tried this statement throughout the morning, but that was the only time it was effective. After that we had one knockoff and three more bows. All five bows were between 6 and 10 pounds.
One of the bows had a hitchhiker, which we felt necessary to terminate.
North Erie Marina is a great place to launch in Port Bruce. Greg helped launch the Mickey Finn and then picked up Derek in a golf cart after he had parked. When we returned, he helped get the boat back on the trailer and we were ready to go home with our bounty.
Couple of the bows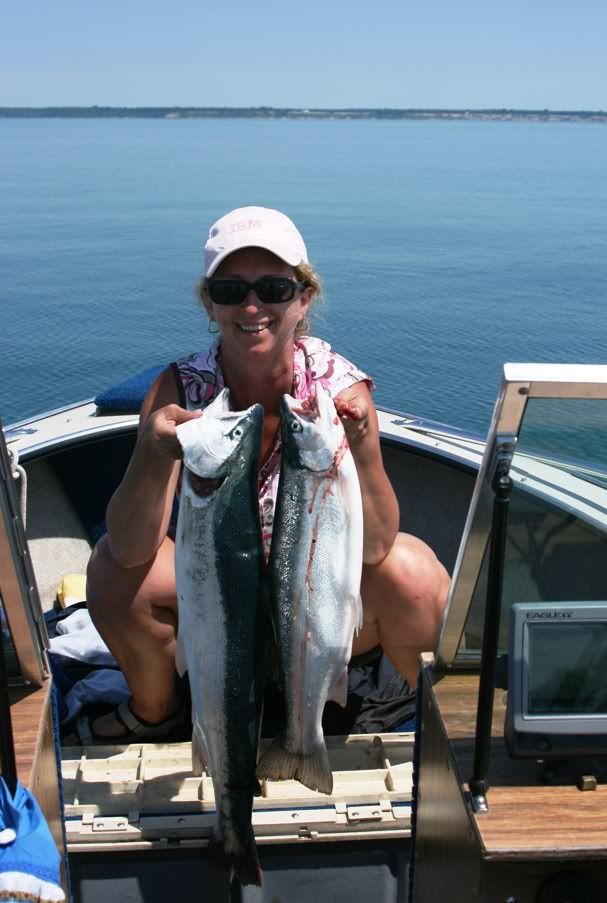 Hitchhiker