Never been Musky fishing. Ever. Headed to Mitchell's Bay on Saturday afternoon to fish Saturday night and Sunday morning. I don't think I would be exagerating to say that we
Absolutely Smashed Em!
We put 33 fish in the boat in just under 7 hours of fishing. There were a half dozen or so Pike mixed in there but the rest of them were Musky. The largest being 44". Had a couple triple headers and a close encounter with what we figured must have been an orca or fresh water aligator because the teeth marks in the little 20" fish we brought into the boat were nothing short of scary. Here are a few pic's from the weekend.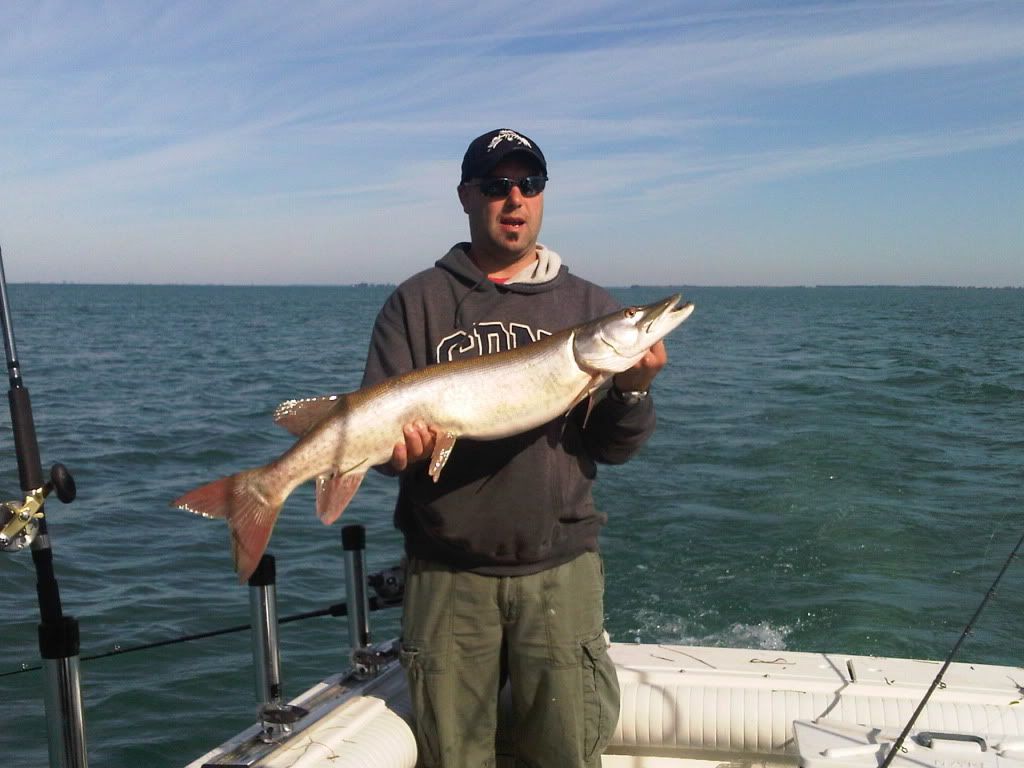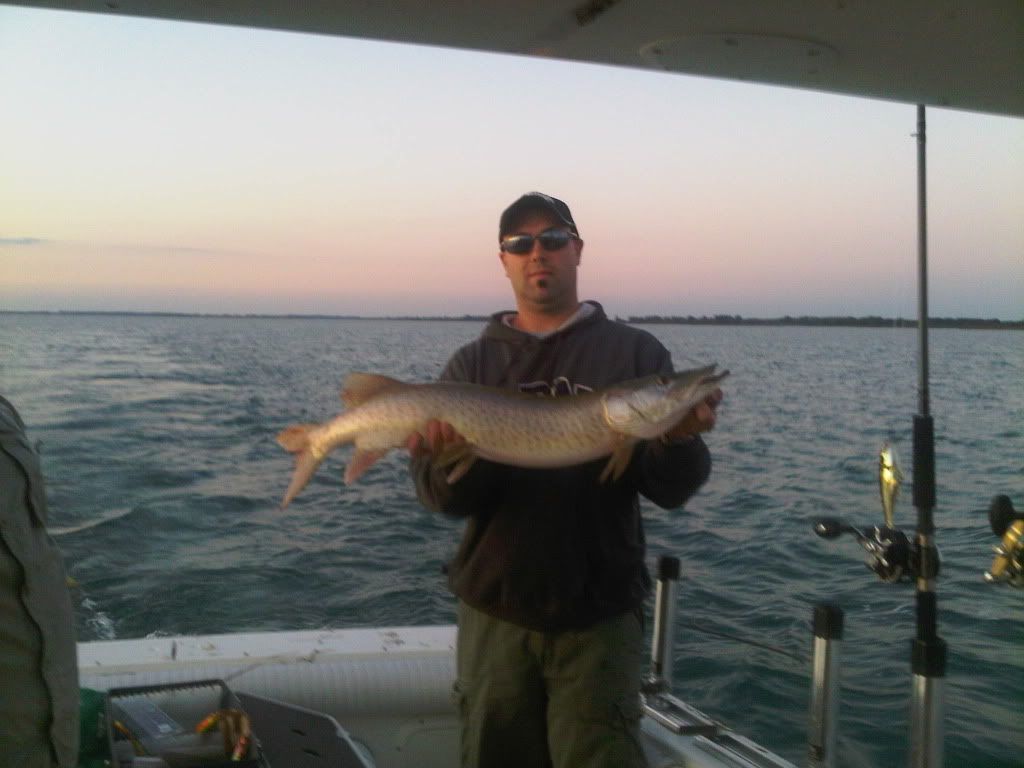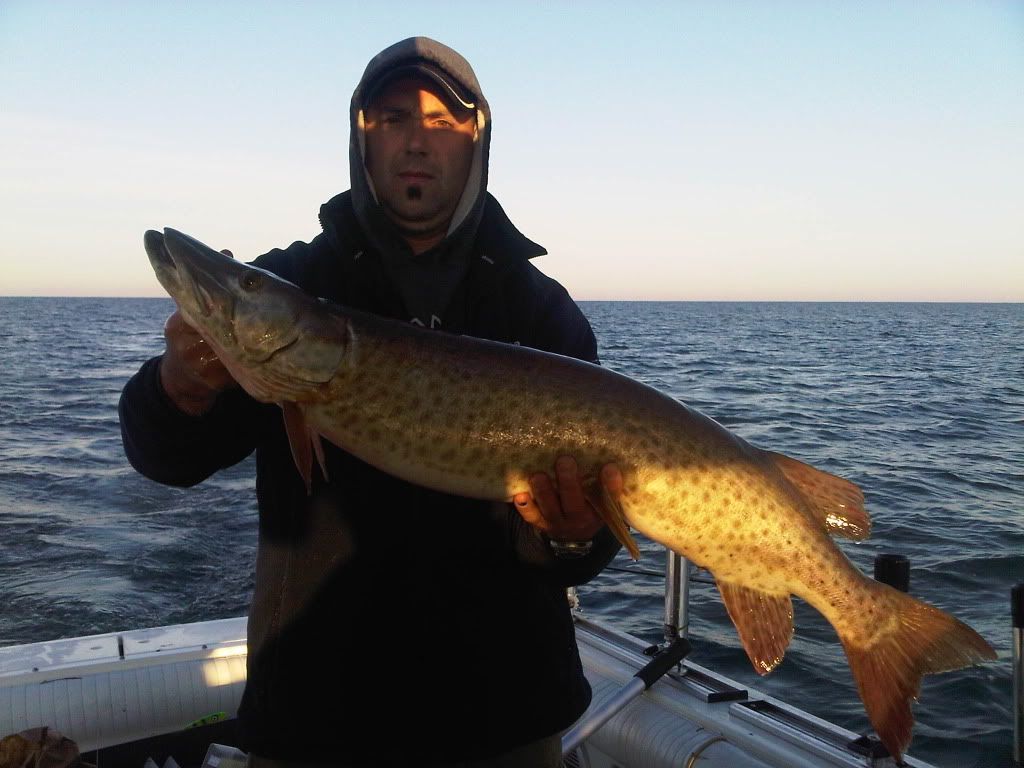 I must say I was in good company though. Lucky for me two of the guys I fished with are a couple of Pt.Bruce's finest Walleye Charter Captains. I highly highly recommend that you contact either of those two fellas if you want to experience some fantastic Musky fishing. Greg Ward or Jeff Sherman from Walleye Obsession. I can foward their contact info to you if you are interested.
Ohreally
><((((º>`·.¸¸.·´¯`·.¸.·´¯`·...¸><((((º>¸.
·´¯`·.¸. , . .·´¯`·.. ><((((º>`·.¸¸.·´¯`·.¸.·´¯`·...¸><((((º>