This report is a few days old, but I wanted to post it here as well as it's my "local" board.... Love all the reports coming in from burwell, but we only have a small boat so we make due and fish where and when we can!
report below!
Usually around this time of year I've caught my share of bass for a while and take some time to target carp. I asked Averie if she wanted to try for carp, or chuck around some baits for bass and gills while I did the carp thing. She's not one to sit still very long, but to my surprise she said she wanted to try for her first carp. So I took her to a spot that typically only holds 5 to 15 pounders but still wasn't sure if she, or her little 4.5 foot rod would be able to handle them. Last night I did some drag tests in the living room with her to see if she could handle having line peeled off and she seemed to do alright. So this morning, off we were, a late start at 9 a.m. but we were headed for some carp action!
On our way down the hill and through the bush, I managed to tangle my rod all to heck so while I was screwing around with that I set her up, and of course... she yell's FISH ON before I even get my line in the water!!! It was all her, I just grabbed the camera and snapped away while she fought her first ever carp, and by far her biggest fish to date like a pro!!! I was so proud!!! Luke watched and screamed for her to land it the whole time! lol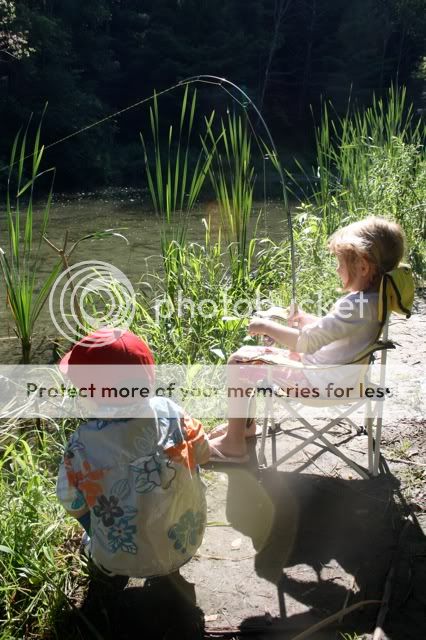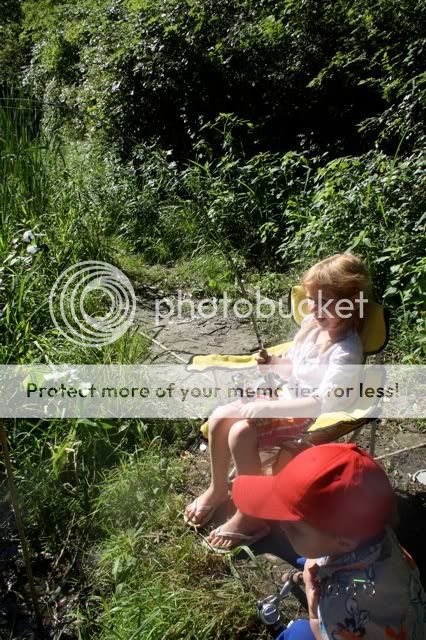 She worked it perfectly with her little 4.5 foot Voltaeus!
Just when she thought she had the fish whopped it'd take off like a bolt peeling her 5lb Power Pro off like nothin haha
Check out the bed in that rod! lol
Finally after probably close to 10 minutes of her fighting the fish we had him in the net and realized he was missing an eye!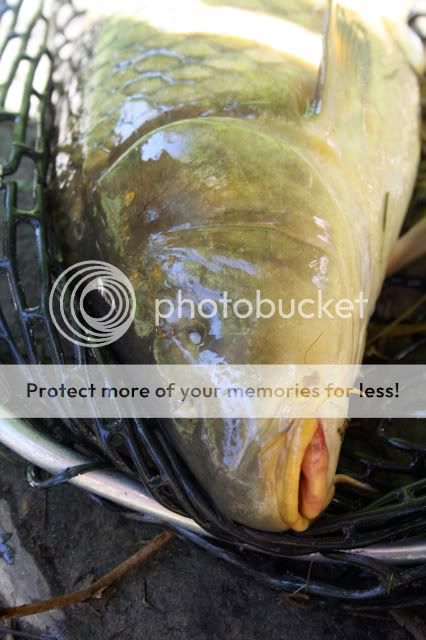 Here she is with her prized catch!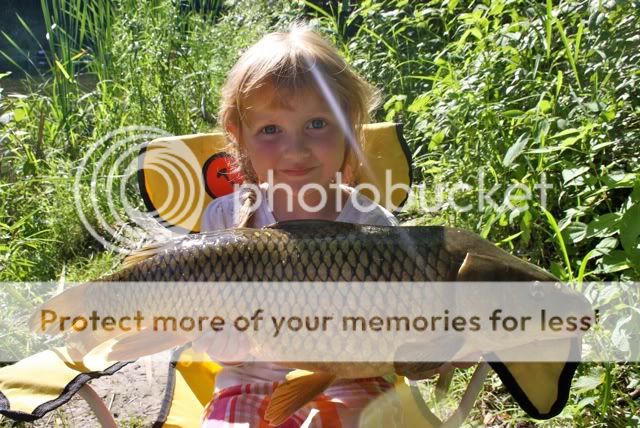 Release...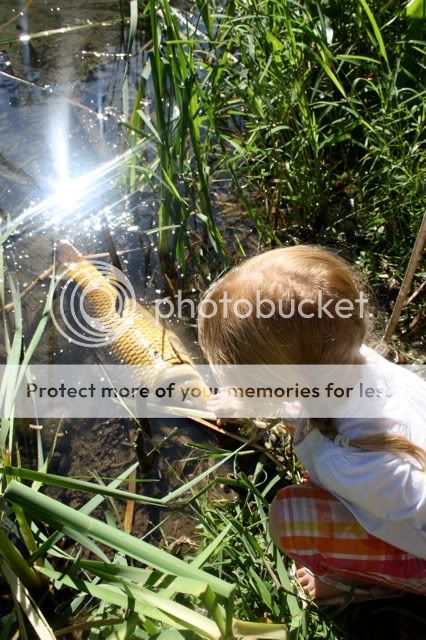 A few minutes later Averie's rod goes off again but she had a lap full of snacks so being the class act of a dad I am I pounced on her rod and punked her for her second fish of the morning! :w00t: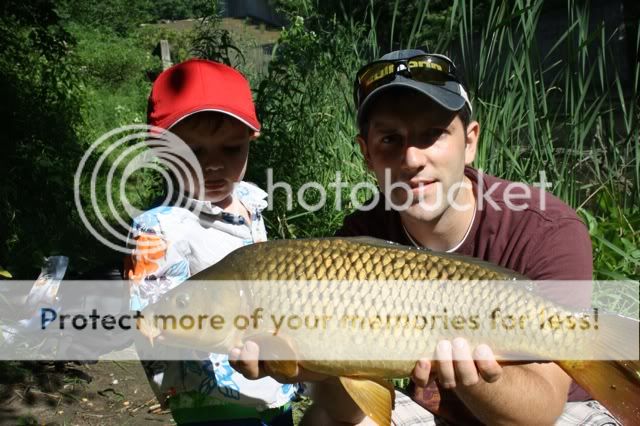 Once the sun got up high the carp bite died right down... we had a few bumps but missed them... I toughed it out but Averie switched modes....she managed a mixed bag of fish and a new PERSONAL BEST largie... man did she ever whop on me today! lol
Here's just a few of her fish...
Smaller Largie..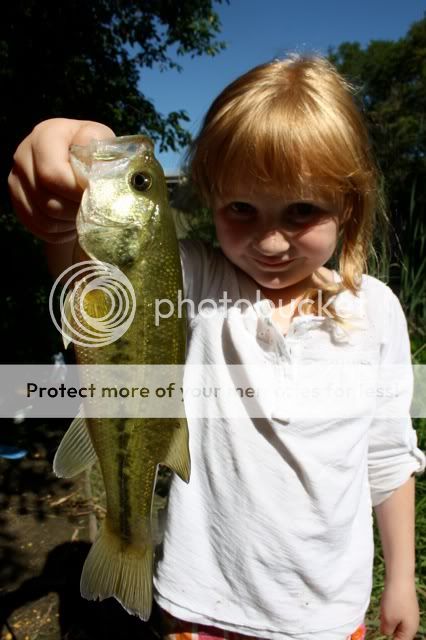 decent rockie..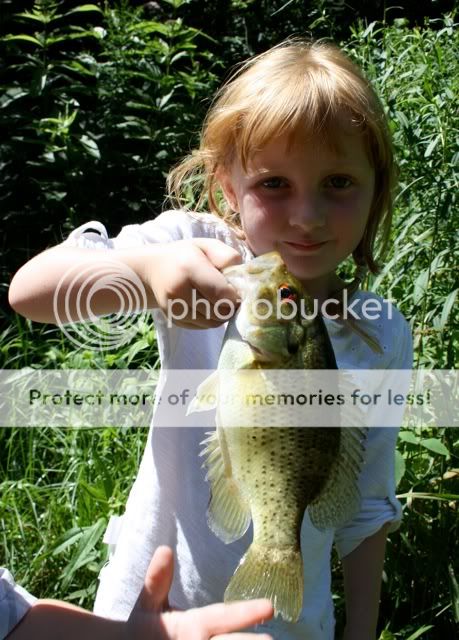 I don't seem to remember fishing with a Stradic and Crucial combo when I was four and a half...
185/ryanbonin/IMG_1283_2.jpg" alt="" />
New PB Largie...friggin' kid...
luke holding one of his sisters fish... lol
After that he wouldn't hold his own fish...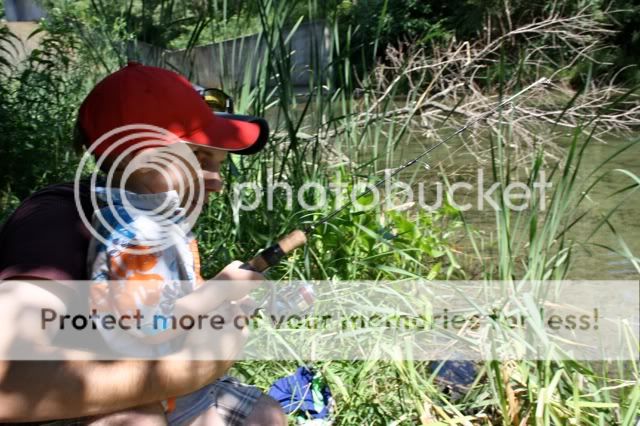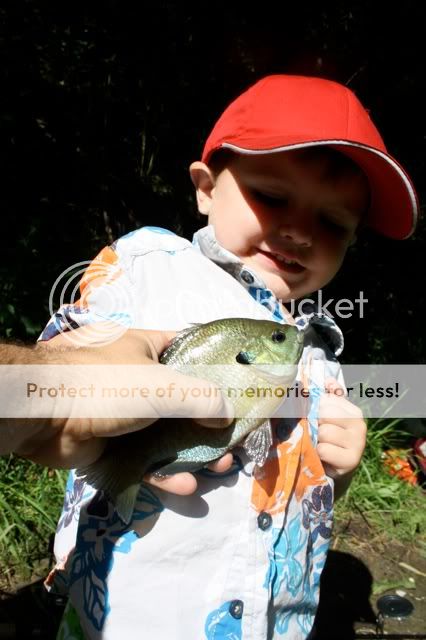 This was the closest we could get of him holding his own fish... lol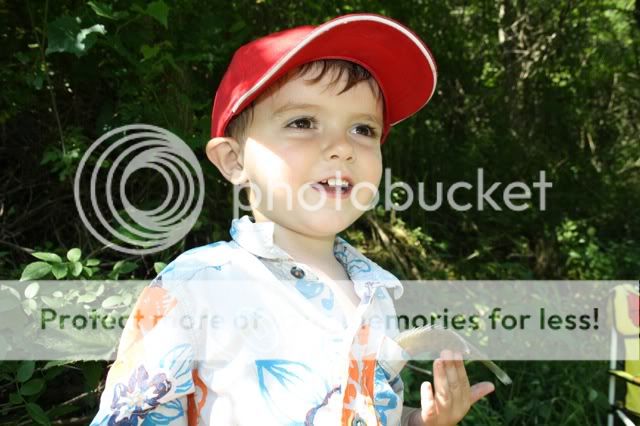 feeling like a broken man I had to at least catch one fish on my own rod before I left... and here it is! lol
Averie on the other hand had her first case of Bass Thumb!! wasnt' a problem for me today.. :wallbash:
Well that was our morning.... on to some house work and hopefully we'll get out again before the end of the weekend!
Thanks for readin....cheers,
Ryan, Averie and Luke