Well,
thought I should give it a try despite the iffy weather lately.....started early and headed to the BZ (my favourite place of all;-) 8D
Turns out I just wasted 1/2 tank of precious and expensive gas....temps were freezing (41 degrees surface, 39 degrees at 45 feet down)...only stayed there 30 min and headed back west...spent one more hour in search mode...finally found what I was looking for WARM water....relatively....53 degrees surface and 43 degrees down 45 feet.
What a show started shortly after.....over 20 fish for little over 3 hours before the wind, 6 feet waves and white caps kicked us off the lake at 11am....
Biggest was 25 lbs...nice silver healthy clean King....15 min fight....then few more minutes trying to unhook him...and 10 more reviving him...and he went on his merry way....nice fish though....it was longer than 1/2 of the width of my transom ....forgot my camera so shot only from the driveway....
Tech details....spoon bite only....with something blue on them....2.1 -2.2 mph at the ball....20 to 45 feet down in 150-160 fow....
Even my 6 year old got to pull couple Kings....
Mostly kings with some bows in the mix....anything from couple Lbs to 25 Lbs...
Not the best day weather wise but got to get them the way they come ....
Few for the smoker to mix with the white fish from last week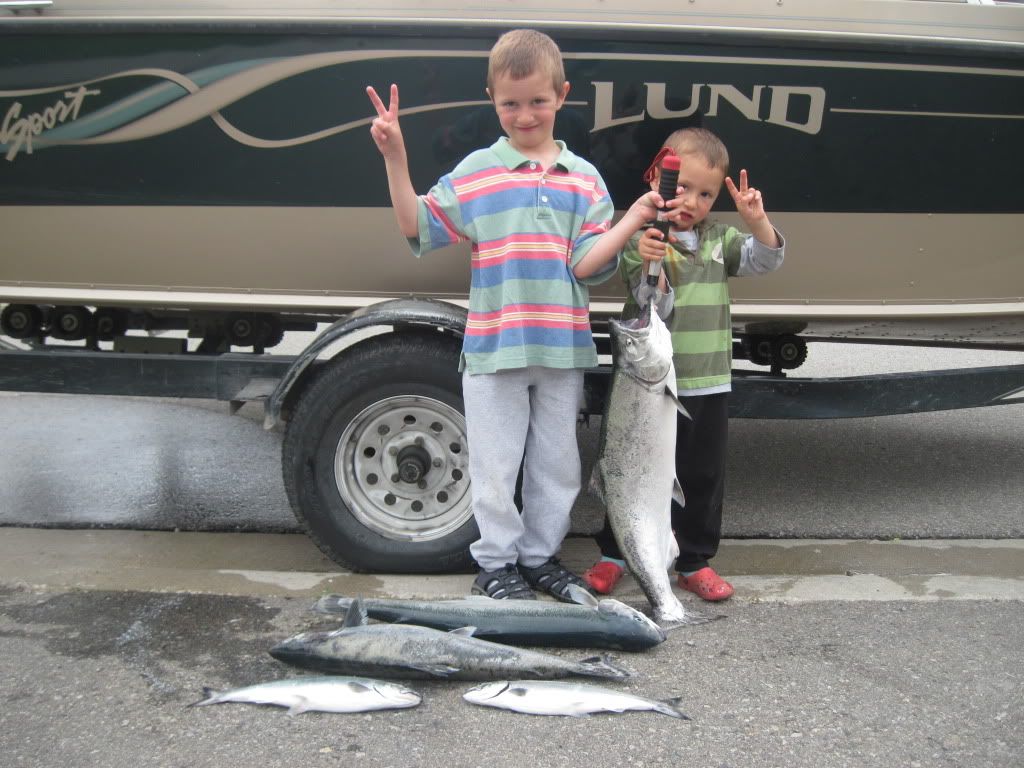 Cheers,
Ice Fisherman