Well decided to try the afternoon bite for the first time this season.
Started at 3pm and finished by 6pm....
4 for 4
2 Kings (16 and 19 Lbs)
and two bows both under 10 Lbs.
2 of the fish were on spoons and for the first time got the other two on Atomic fly and flasher.
100-200' of water 55' down and 115' on the wire dipsy with the fly.
Temps were very high both surface (62) and down (46-47)
My younger son was with me and while I was trying to put the boat back on the trailer and he was chasing the Canada geese (of so I thought) he decided to go for a swim at the launch while chasing a wooden stick floating by the dock.
Oh well no problems just that he got a bit wet and rode home naked and covered with a blanket.
It was probably only 3' deep and he was still with his life jacket...so just a bit of excitement for the end of the day .
Here is the shot of the three we took home...let the biggest King go...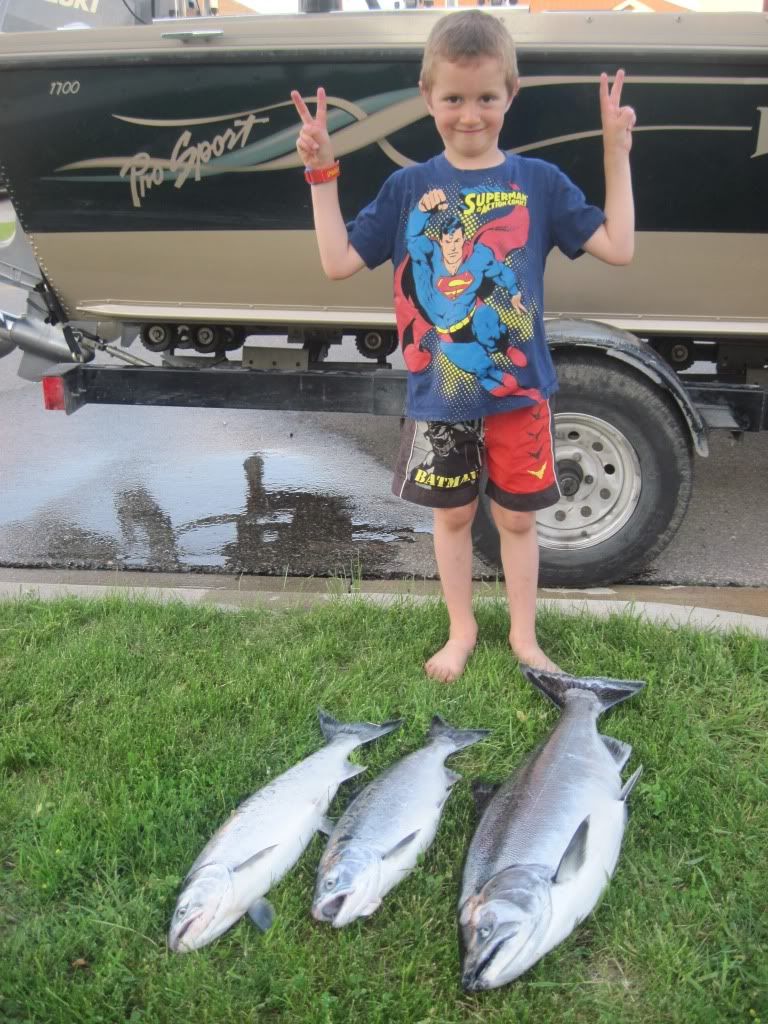 Cheers,
Ice Fisherman