Just letting everyone know we are now posting Ice Conditions on the Rotten Ronnie's Web page.
www.rottenronnies.ca
Also we have all of our ice fishing stock in and will have maggots on Monday December 20th. We will be closed as usual Tuesday December 21th. As well we will be closed at noon December 24th, closed December 25th & 26th.
Open 7 days a week starting December 27th from 7am -5pm.
Happy Holidays!
Jimmy and Stef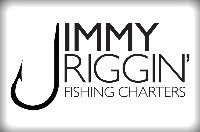 Jimmy Carroll
Jimmy Riggin' Fishing Charters
www.jimmyriggin.com
info@jimmyriggin.com