Got out twice this past weekend but would have to say both trips did not last long.
Friday morning started off great until we started fishing. After an hour I called it as the other person in the boat wouldnt stop chumming the water. We had lost two eyes, boated one and lost a bow.
Saturday was a bit choppy but ended early due to lightning out on the lake. Ended up with 4 out of 5 on eyes and a few sheephead.
All fish were in about the top 20 feet or so.
We got them on 2 and 4 color leadcore and dipsey on a 2 setting 40' back.
Knock Out's Monkey puke and NBK caught the fish saturday as friday it was a mix of differnt colors.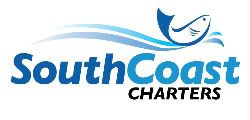 www.southcoastcharter.com
southcoastcharter@gmail.com
519.732.4579