What a good weekend to get out fishing, may be the last time we get out of burwell with the weather forecast this week.
My dad was out friday morning and he boated 9 eyes and 7 bows with his charter. 56-61 fow south of port.
I was planning on taking the family out saturday but got a call friday night from a father and son that wanted to go. i got my sister and nephew to join them. Weather was perfect and the two 7 yr old kids had a blast reeling in fish, or trying to. They had a difficult time pulling in 10 colors of lead with a fish on. Finished with 13 eyes and 2 bows. Then enjoyed a nice swim afterwards.
Dipseys back 175,135 on a 3/2 setting, 8-10 color leadcore were the ticket this weekend. Lures of choice were Knock outs sprite and purple pete in the morning. After 830 we had to change things up as the fishing slowed. we got Pink panties to work great late morning as did monkey puke off a 8/9 colors.
Here are some pics from saturday.
11 Lb Bow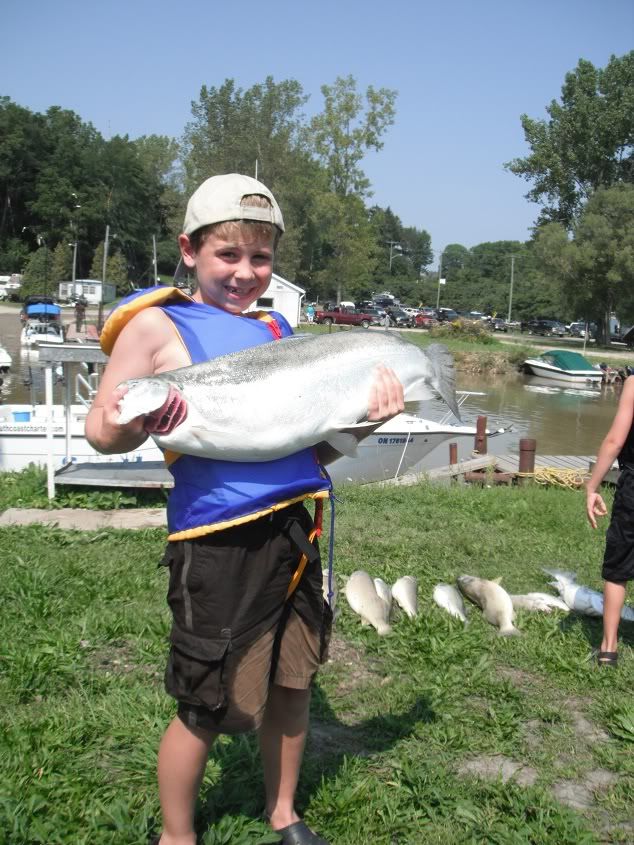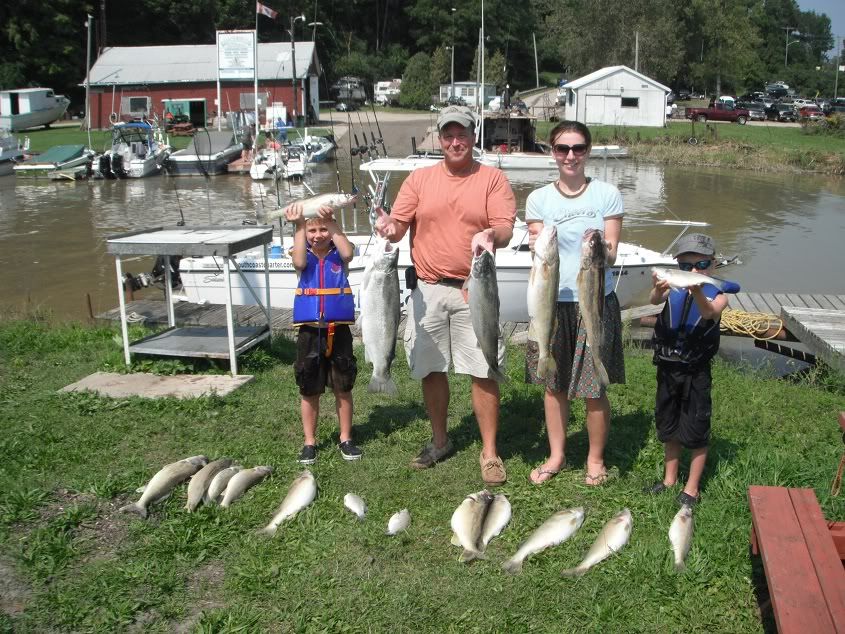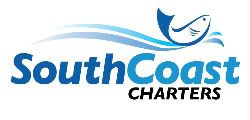 www.southcoastcharter.com
southcoastcharter@gmail.com
519.732.4579