Saturday there will be a free Plastic Baits Seminar at 2pm.
It's a great way to learn how to fish plastics for panfish and bass. Darren Jacko will be showing you all the latest and best ,tips and techniques.
Come out, there will be lots of seats and some free swag.
Looking forward to seeing everyone.
Rotten Ronnie's Bait and Tackle
519-586-7990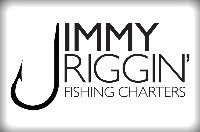 Jimmy Carroll
Jimmy Riggin' Fishing Charters
www.jimmyriggin.com
info@jimmyriggin.com