Free Bass Seminar at Rotten Ronnie's Bait and Tackle.
Saturday June 18th at 2pm.
We highly suggest you register as there is limited seating. If there is a lot of demand we will open up another seminar time.
Please follow the link below to see more information, and to register.
http://events.constantcontact.com/register/event?llr=dqob55cab&oeidk=a07e43lf3aec8711efc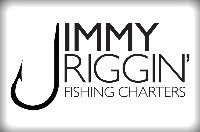 Jimmy Carroll
Jimmy Riggin' Fishing Charters
www.jimmyriggin.com
info@jimmyriggin.com