Headed out early this morning with my dad and uncle and went SW to 60 fow. Didnt get a hit until 61 fow and boated 3 eyes and 2 bows. The fishing seemed to slow down a bit so I took off out to 67 fow. Trolled back and we picked up 1 bow. at around 1030 we had a walleye behind the boat and snap, hook flew out, dipsey smacked my uncle square in the face and the hook found its way into my old man's arm. offered to take them out myself but he preferred a professional. so after that incident we packed it in and needed to take a trip to tillsonburg hospital.
ended the day with 3 eyes and 3 bows. lost a whole bunch more, seem to be a lot of bows out there but they find a way to get off for another day.
A lot of fish came off a black dipsey on a 3 setting 70 ft back. (port side, had the same setup on starboard but it wouldnt boat any fish) followed by a knock out's Sprite with a copper back. 3,5,7 colors also caught a couple/lost a few fish with KO's blue freezy, tequila sunrise and blueberry muffin.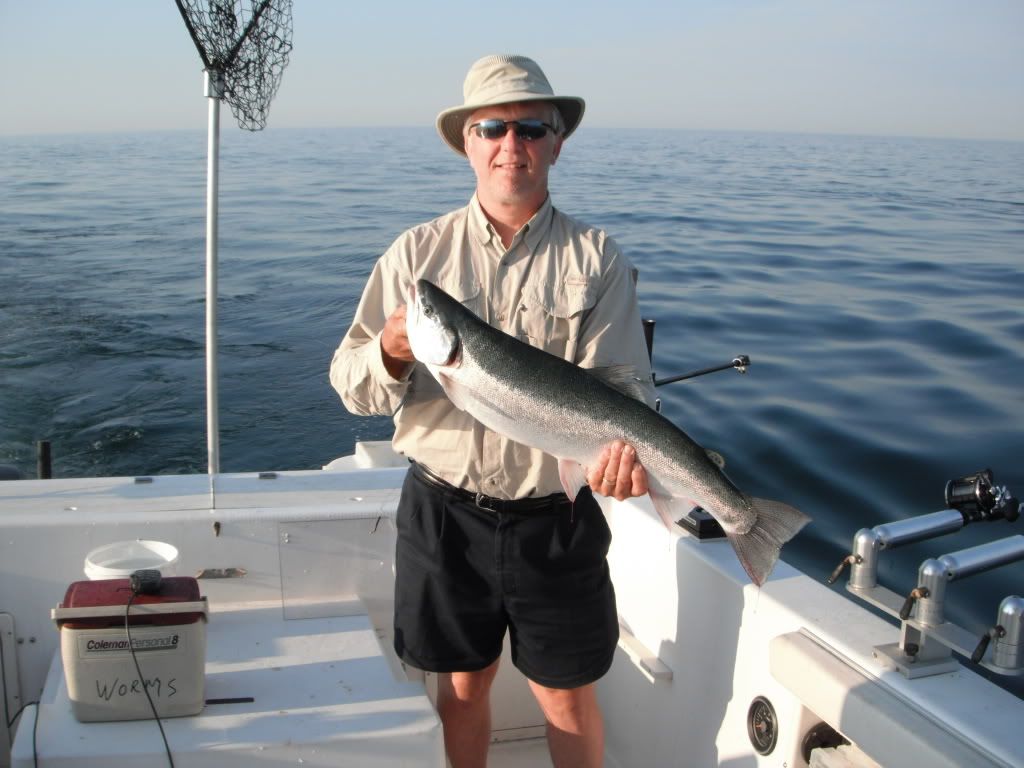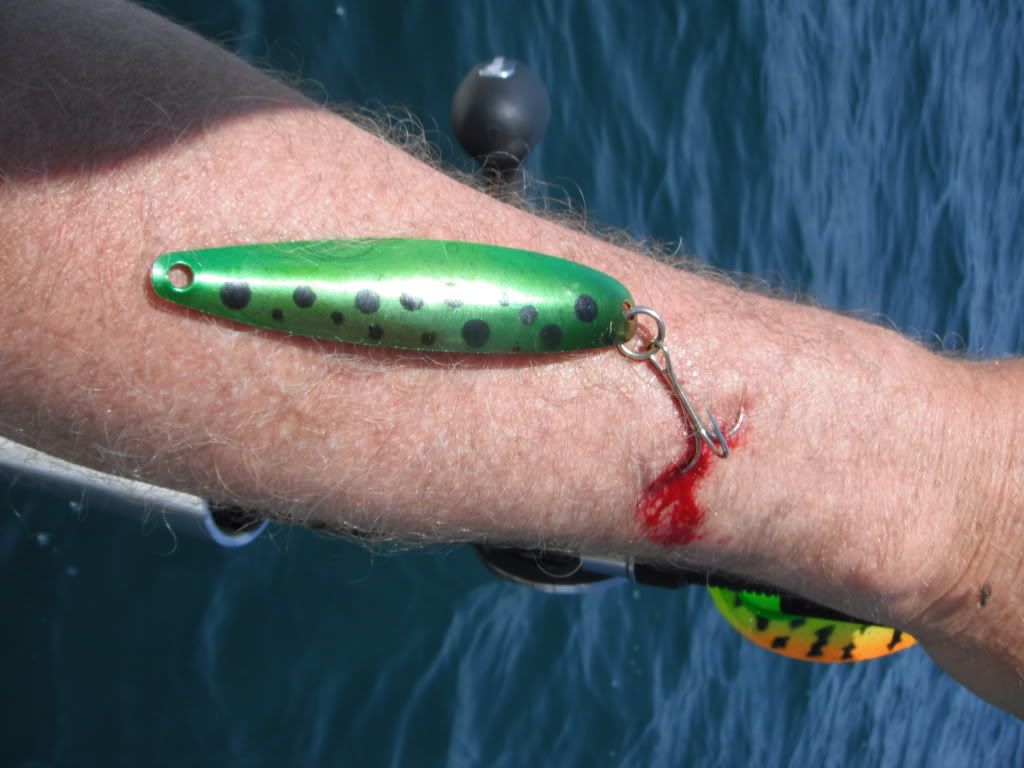 my dad was out fishing thursday and finished with 7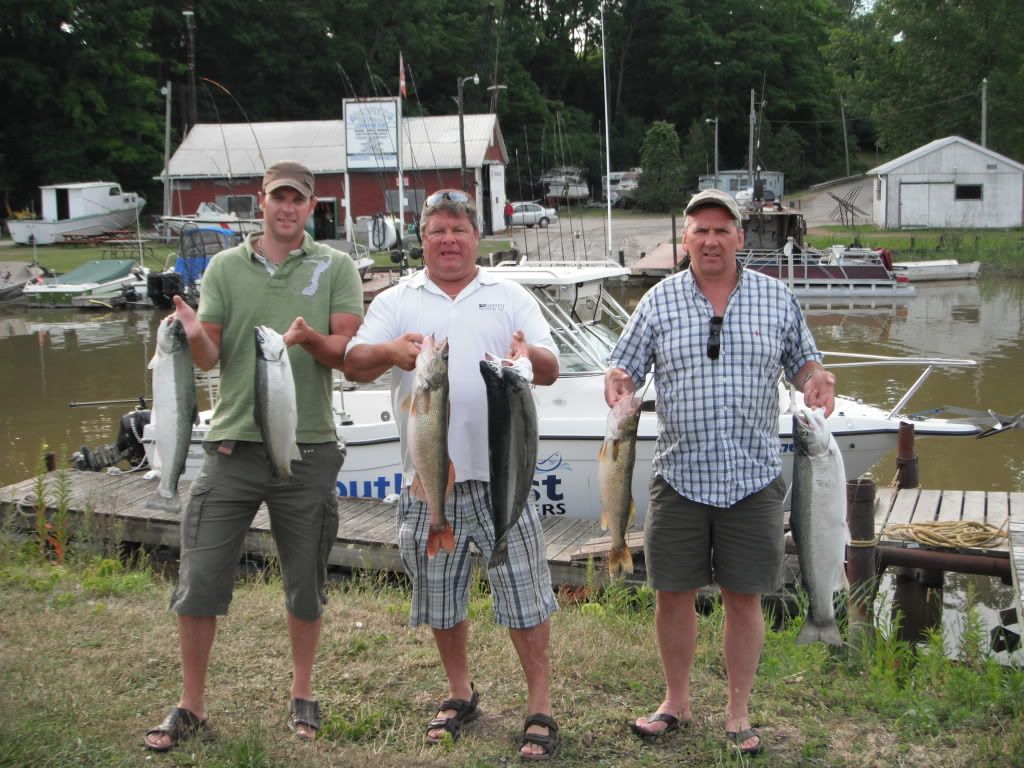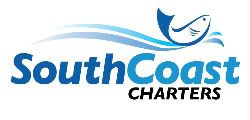 www.southcoastcharter.com
southcoastcharter@gmail.com
519.732.4579