Had a great weekend fishing in burwell. Friday afternoon we headed out at 245 and was back to the dock by 645 with a 3 person limit and a couple bows. We lost a few fish and had to release a couple walleye when we were packin in. We couldnt have asked for a better afternoon. except it got a little hot with no wind. All the fish came off 8-10 colors and dipseys #3 #2 both back 160 and 130. spoons with yellow, orange and red worked the best when the sun was high and bright with Knock out Hot tamales on a 9 color boating the most fish.
Saturday was a bit of a different story, asked the charter to come early with preparation of a storm rolling in. Well didnt really happen and left dock at around 3. fishing was hit and miss until about 6 then we knocked off a double then quad and triple header to bring the numbers up. only boated 6 of the fish, in all that action i looked over my shoulder to see some dark clouds coming in. figured it was time to come in. pulled lines at 7 and turn they key...nothin, turn the key, nothing. uh ohh!! well quickly came to realize someone had knocked off the kill switch. time to put the hammer down. storm was here. 30 knot winds coming from the NW and white caps forming within minutes. made it safely to shore by 730 and glad to hear that everyone else did in burwell. that storm kicked up very fast. ended the night with 12 eyes and 2 bows. same setup as friday except the lures of choice were blue and greens.
This morning was looking not too good at first but decided to head out anyways. fishing was VERY HOT between 7-8 and then it died down. i couldnt keep the lines in the water. only boated 5 eyes and 1 bow in that hour and probably lost anothern 7 or 8. picked away at them for the next few hours with the odd double and ended with 9 bows and 6 eyes. we had some difficulty getting the fish into the boat. lure colors changed all morning to try to establish a pattern after 8. before 8, green, copper and black and blues worked awesome.
I was fishing around 9-10 miles due south of port all weekend. marking lots of fish and getting lots of action. Good luck out there and be safe!!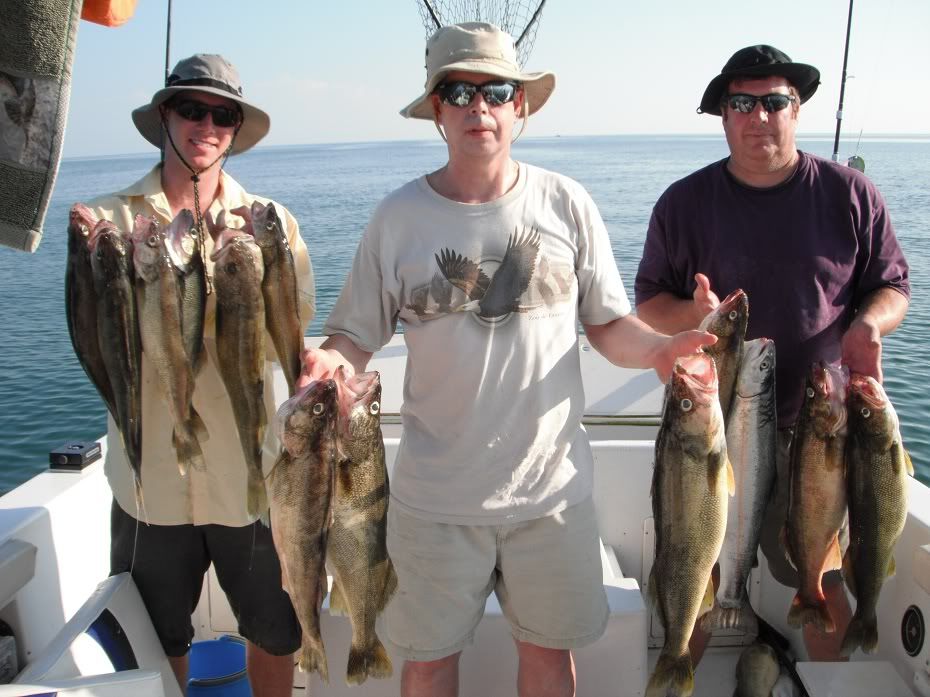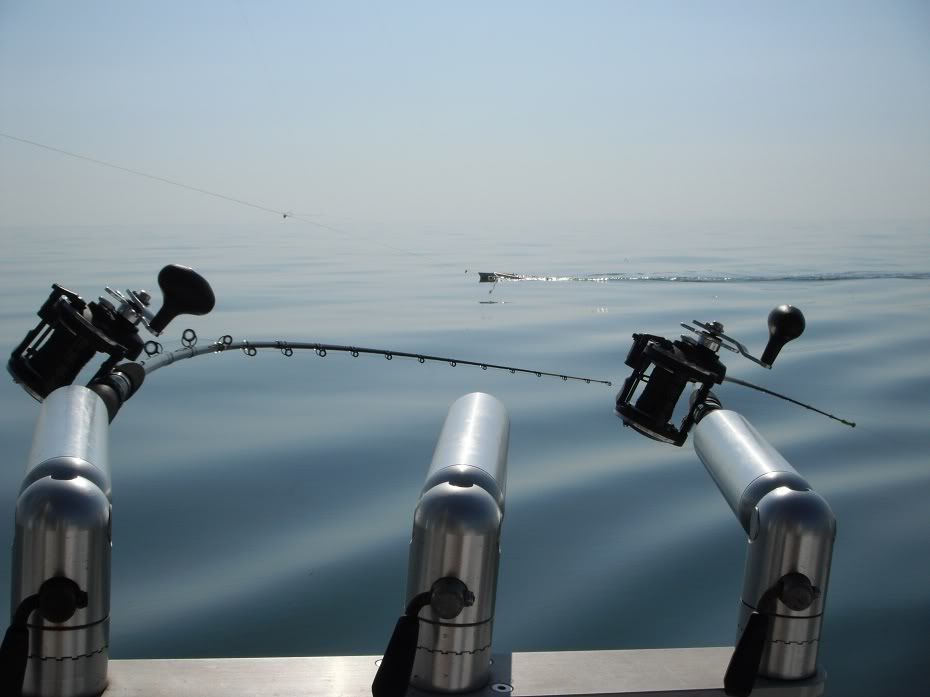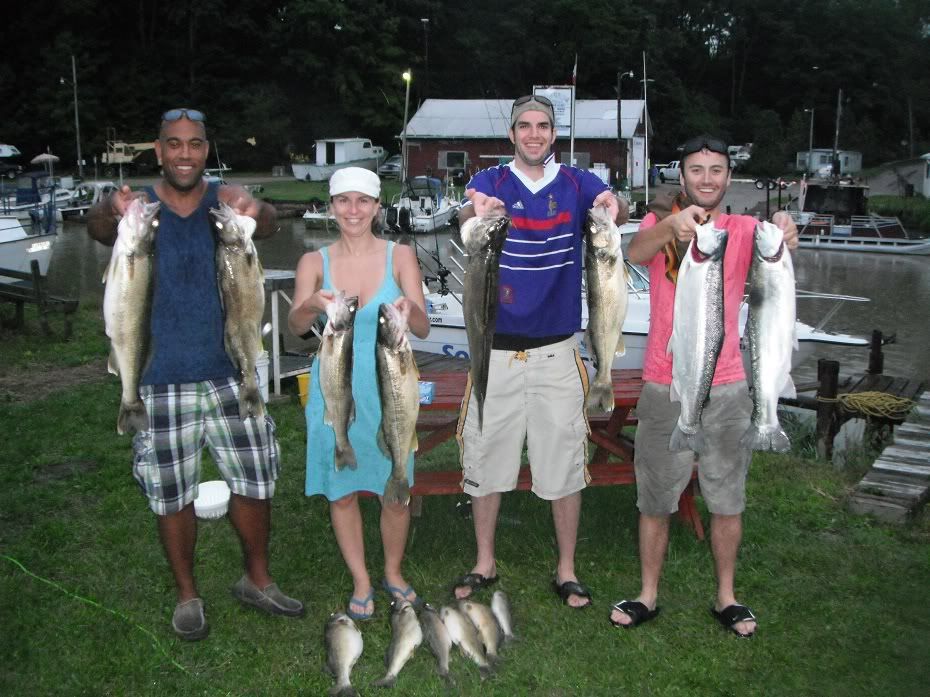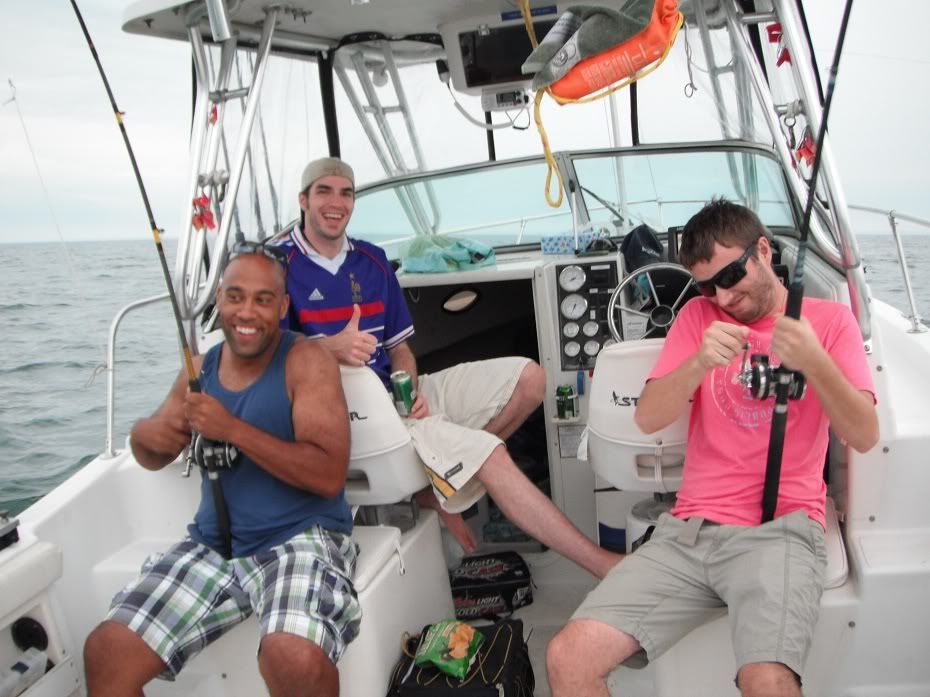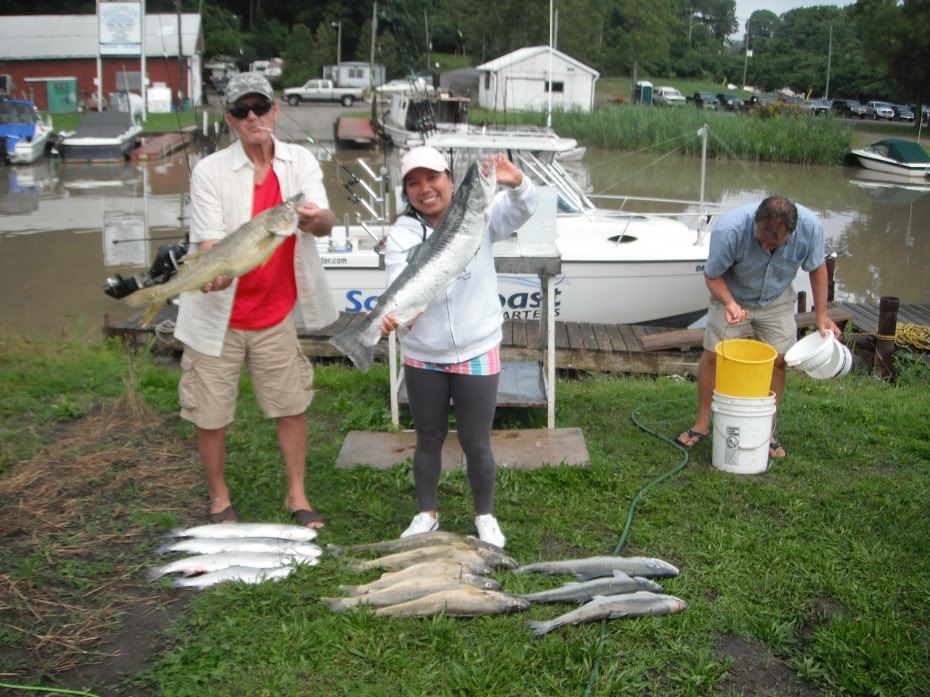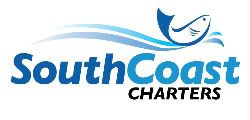 www.southcoastcharter.com
southcoastcharter@gmail.com
519.732.4579