Please read before replying.
Selling my waterfowl gear. The decoys and some bags are divided into lots. I will not split up the decoys. They are broken down into puddle ducks and divers. The price is firm and the first "I'll take it" gets it for the listed price. Pick up location is Port Dover. Cash or EMT. Descriptions provided.
Lot 1
- Puddle ducks. 56 total. Mix of Higdon, Avian X, GHG, Dakota, and DOA. Mallards, Black ducks, wood ducks, and Gadwall. Some of the Higdons are foam filled and some decoys have weights attached, but I have weights for all and some extra line and crimps which I will include (see pictures).
$580.00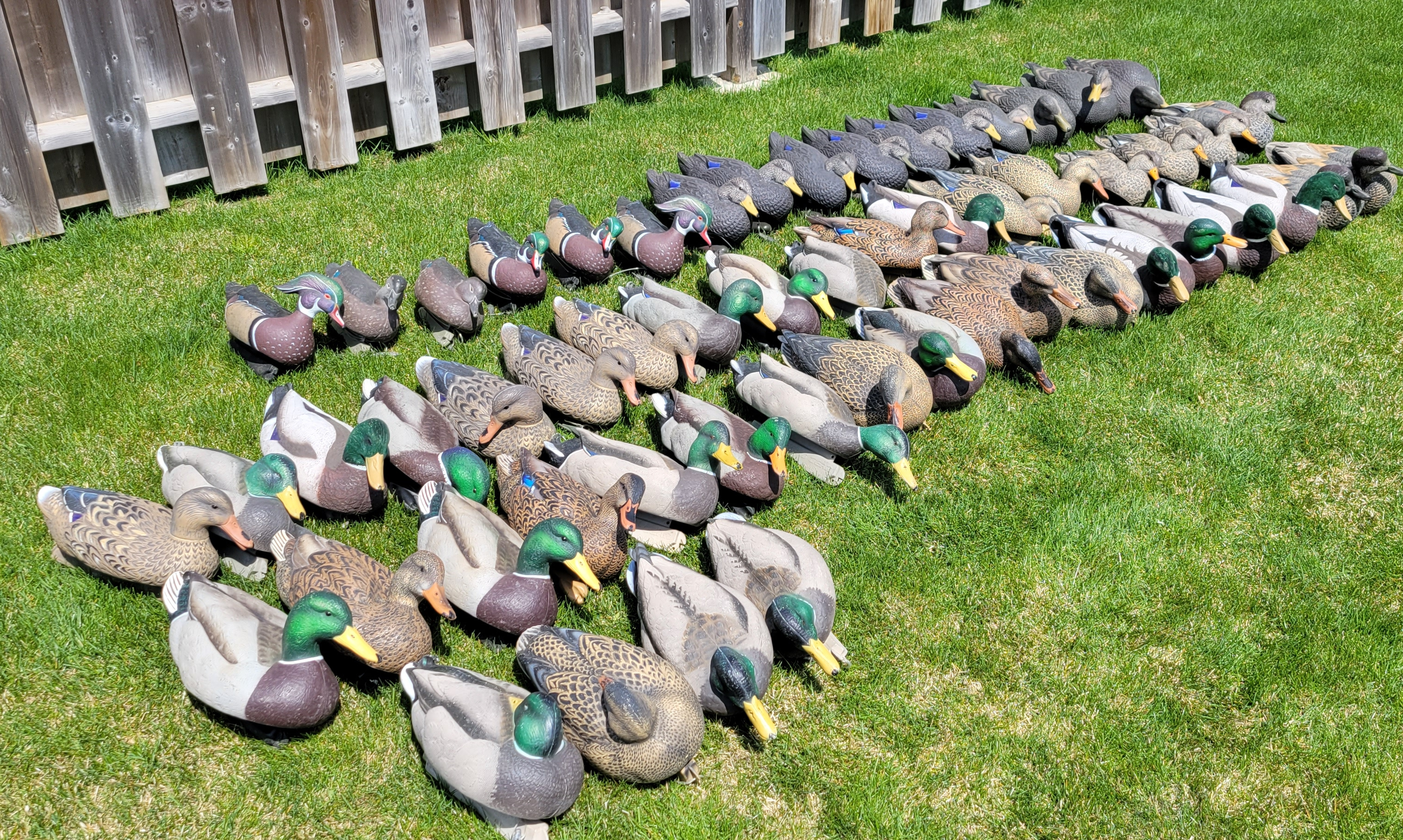 Lot 2
- Diver decoys. 64 in total. Mix of GHG, Avian X, and Tanglefree. 5 of them are standard size, the rest are over size. The Tanglefree are foam filled. Redheads, Canvasbacks, Bluebills, and a pair of Ringnecks. Many have lines/weights. Some are single tied, and some with long line dropper clips. Included are some line drops and various lengths of tarred long lines. The lines and clips are Doctari brand.
$660.00
Lot 3
- Rig em right 12 slot decoy bags. Two of them are the taller version and I could fit 2 duck decoys per slot.
$150 for all three.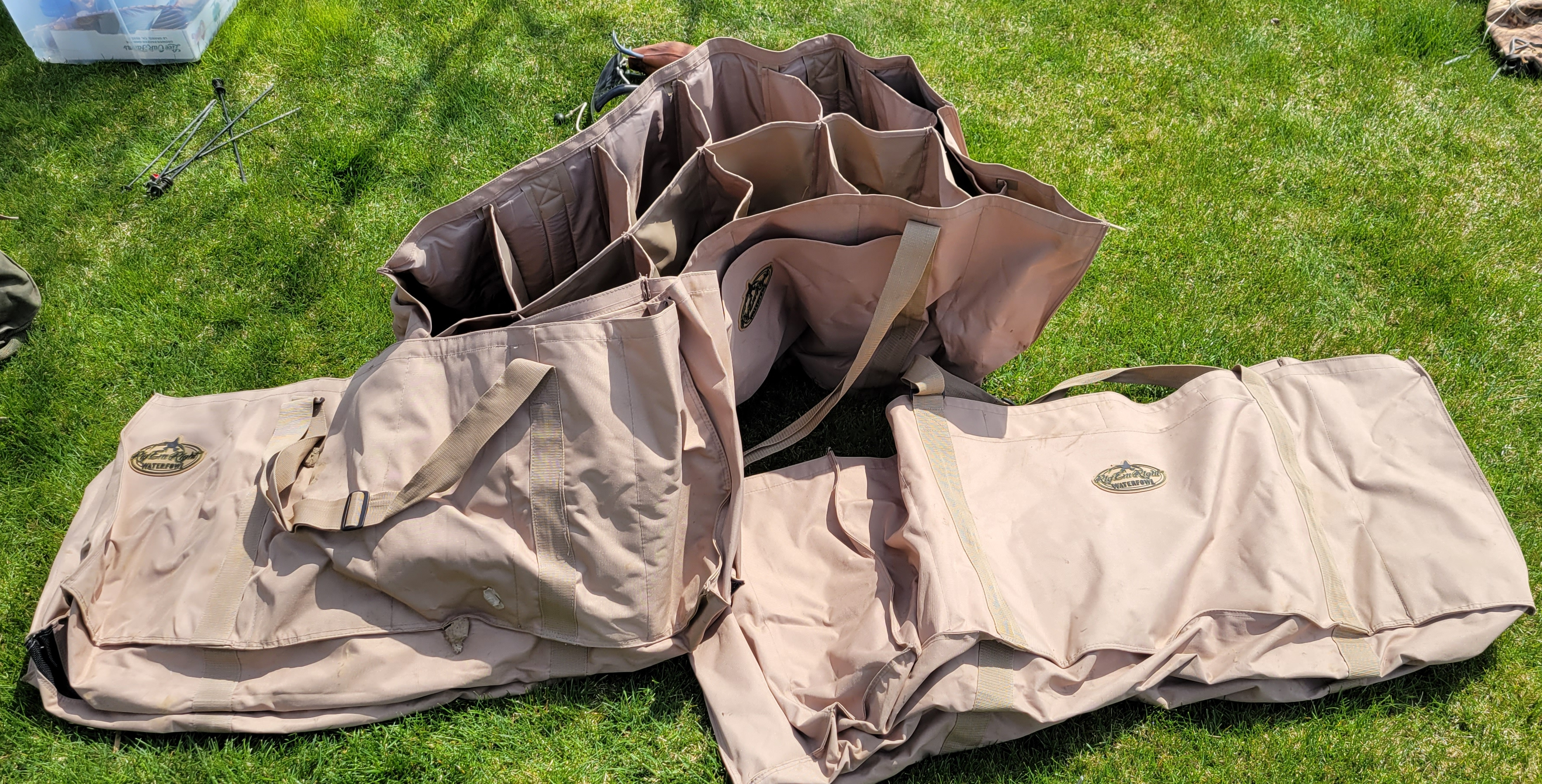 14 Mallard field shells with steaks.
Mix of GHG and Higdon. Large bag included -
$110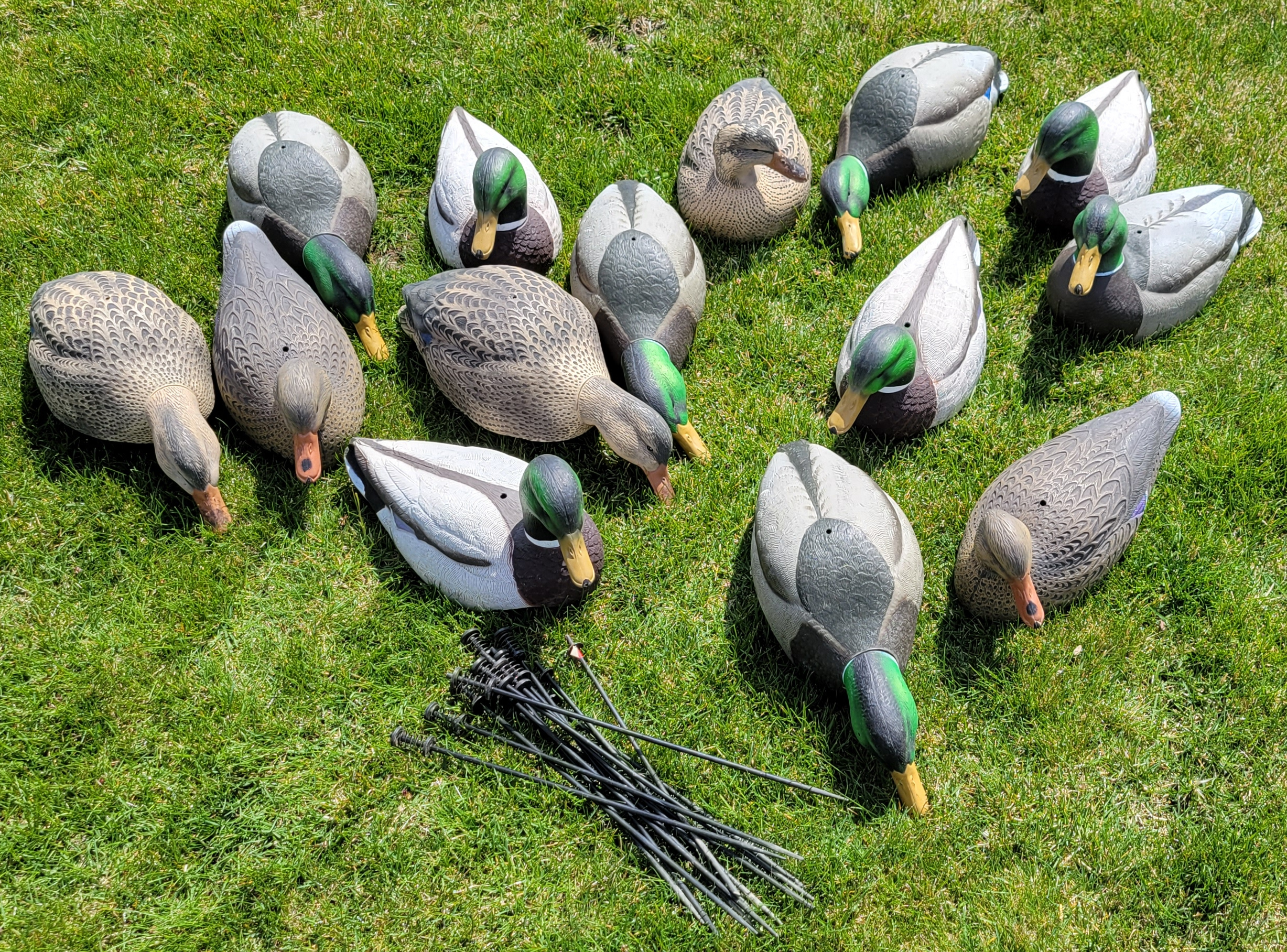 See other post for more items
Last edited: