Kids sunfish Derby
@ Rotten Ronnies Bait and Tackle
Saturday August 13th 2011
FREE to kids ages 2-12.
Sponsored by the Long Point Bay Anglers' Association
Kids ages 2-6, division 1
Kids ages 7-12, division 2
Free to participate! Awards are presented on Saturday at 3pm. Weigh-in anytime before 3pm.
Great way to spend some time with the kids. Lots of free swag to keep the kids excited!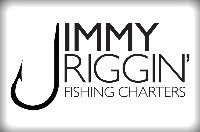 Jimmy Carroll
Jimmy Riggin' Fishing Charters
www.jimmyriggin.com
info@jimmyriggin.com