Administrator
Staff member
I was lucky enough to be able to slip away down to the Guanacaste Province of Costa Rica on March Break for a family vacation. We enjoyed some fantastic Costa Rican weather with 7 days of 36+ degree weather and not a hint of rain for the week. The hospitality at the
Riu Palace Guanacaste
, food, and seafood in particular, were all outstanding. I had what was, perhaps, the finest piece of grilled salmon I have ever eaten. The codfish also stood out as very delicious.
My daughter and I did manage to get out on a 4 hour charter aboard
Dream Fishing I-I-I
with Captain Jose Mendez and his mate, Dennis, and we were joined by a lovely Canadian couple from Kitchener, who were honeymooning at the resort. We were fishing for roosterfish
that day. We had a couple of fish on but could not put one in the boat. We heard that it was a slow day and we only had limited success catching bonita baitfish, which hurt our chances for more time fishing for roosterfish. For roosterfish, a downrigger is used to very slowly troll a live or cut bonita about 15' down. Also, a cut bonita (butterflied) was trolled out the chute. Our hits came off the rigger.
Although the fishing was slow, the scenery was really something to behold as we were fishing right up next to huge rock cliffs along the shoreline of the
Gulf of Papagayo
. Even on a calm day, it was scary to think what might happen if the sole big Yammy had failed. Fortunately, the gear and boat were all very solid, more so than my Mexican charter last year. I'm still fairly new to the Caribbean and Central America vacation thing, but, in my limited experience, Costa Rica is near the top of the class (just as
@chefboyardee
said it would be). Our captain suggested that, for bill fishing, it is best down Los Suenos way, but that was too long a haul for me on this trip and I'm pretty sure
@Fishmaster
wasn't going to drive up north for a beach pick-up
; maybe next time I'm in Costa Rica he can hook me up?
Below are some pictures/videos from the trip.
What we wanted to catch:

What we actually caught:
Rigg'in for roosters:
Tackle: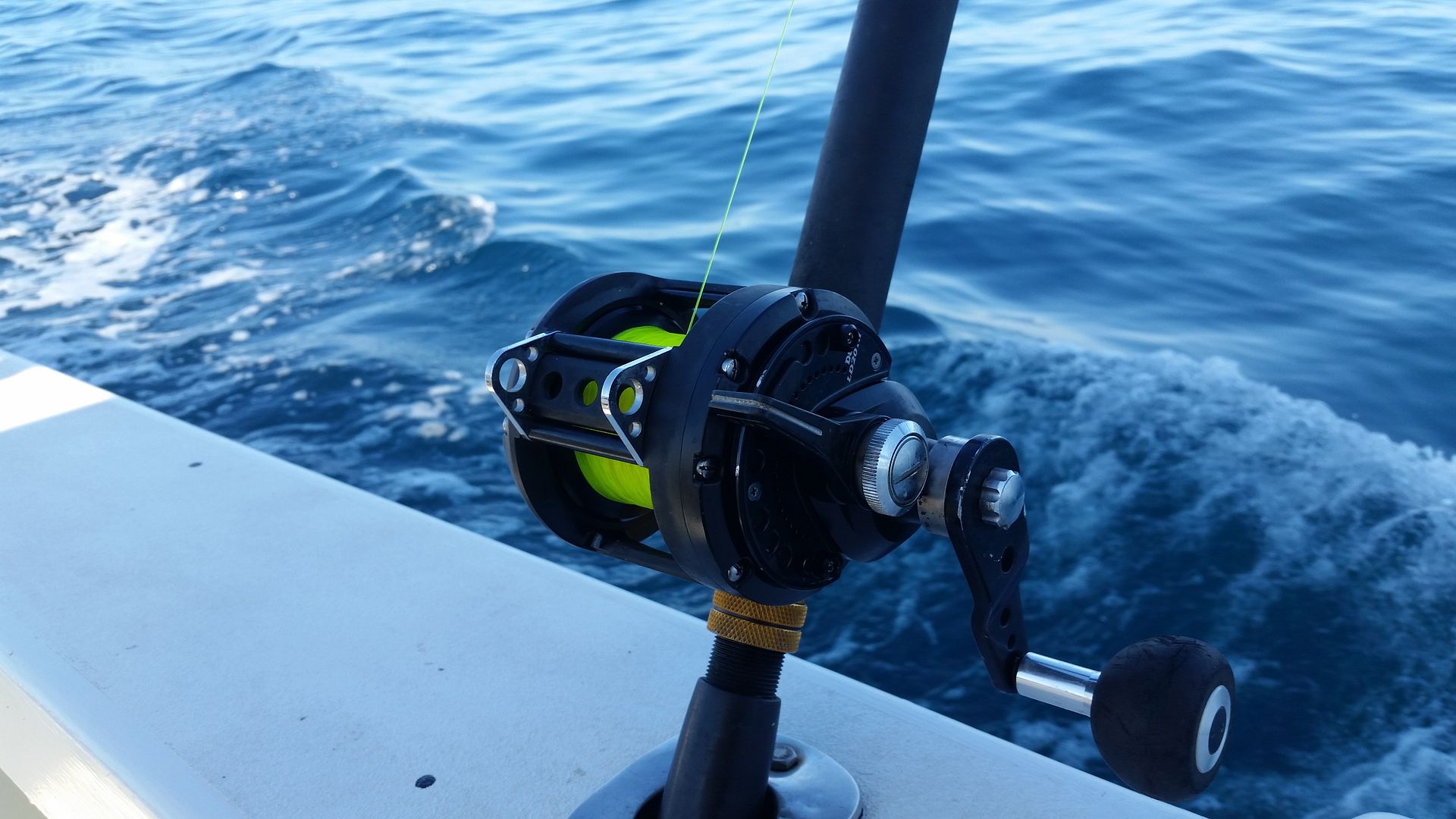 Some of the scenery:
Last edited: